Is It Possible to Use Acrylic Paint on Metal?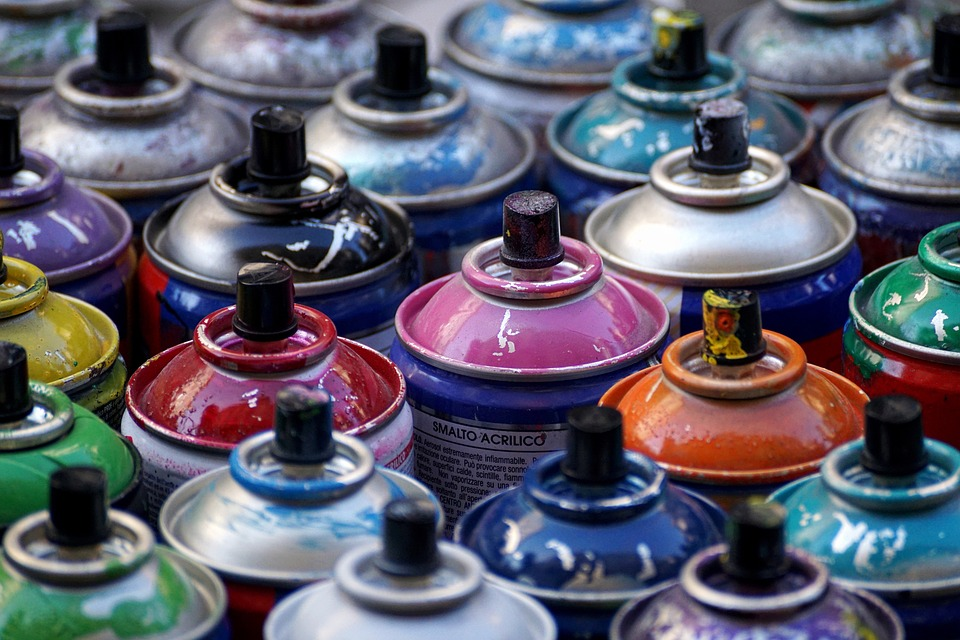 Yes, acrylic paint can be used on metal. This is a question that we encounter a lot, especially when you see objects or surfaces at home that are either discolored or tarnished because of their metal material. As the metal wears out over time, we want to ensure that they can still be used, and having a fresh coat of paint is the cheapest way of making it look good as new. Acrylic paint is formulated to work well on metal surfaces. The steps on how to paint metal vary depending on the project and the type of metal you are dealing with. Using the right type of paint is the best way to start. Allow this article to serve as a guide in exploring techniques, tips, and steps on how to paint metal. We have rounded up the frequently asked questions with answers that will provide enlightenment throughout the painting project. 
What is the Best Durable Acrylic Paint for Metal?
If we are talking about brands, the best product for painting metal is Rust-Oleum High-Performance Spray Paint. They are formulated to make the metal surface durable to the point that they can withstand environmental factors such as heat and moisture. When using this brand, expect the paint to dry quickly. What makes it a popular choice to many is how they prevent the growth of rust because of its superb paint coverage. 
What is the Recommended Application of Paint on Metal?
In applying paint on metal, using a spray gun would seem to be the best fit. They can work on both large and small surfaces with narrow details. If you are on a tight budget, using a roller and a brush is not a bad thing to do as well. You can peep through narrow surfaces using a smaller brush. What we are more concerned about is the even coverage. This is why using a spray gun works best. There are paints for metals that are already in spray cans. They come in a variety of colors and sheen that makes the painting work more customizable. To have a more even coating, we highly recommend completely drying between each layer. 
Is Sealing the Paint Necessary on Metal?
In using acrylic paint on metal, using a sealant is necessary to top off the painting job. If you want to save time in doing multiple coats, we highly recommend acrylic paints that are formulated with topcoats. Sealing is necessary in order to make the top coat of the metal durable and waterproof. To top it off, they also become resistant to a variety of chemicals that make the coating of paint last longer. The common formulation of acrylic paint is that they do not come with a sealant. Thus, you have to wait for the paint to completely dry before applying a layer of topcoat. Two to three sprays of sealant will do the trick in preventing the painting work from chipping away over a short amount of time due to exposure to UV and moisture. 
How Important is Priming the Metal Before Painting?
Just like in any other painting job, priming the surface is necessary before painting. Using a primer makes the bond between the paint and the metal to be stronger. It allows the paintwork to last longer than you expect, especially if this covers discoloration and the presence of rust. This works as a great foundation for the paint. You can use a separate primer or choose a paint formula with a primer incorporated in it. Before painting the metal, we highly recommend air drying the surface to ensure the paint's adherence to the metal. 
What are Items at Home That Can Be Painted with Acrylic?
There are a variety of items at home that is made from metal. It can be difficult to tell when you will need to have them painted. Before anything else, check out this list of items made of metal that can be painted with acrylic. This way, you have a guide of whether or not that type of metal can work well with acrylic. Besides, it can be difficult to tell at times. 
Jewelry
Wall Decor
Metal Art
Gate
Curtain Rod
Lighting Fixture
Chair
Cabinets
Shelves
Tables
Bedframe
Railings
Door Knobs
What Types of Paint Can Be Used on Metal?
Metal is quite a popular material for a variety of furniture and items at home. Sometimes, we just do not like how metallic its finish can be or we want to cover the growth of rust. This is one of the primary reasons why painting over the metal surface seems to be a great thing. Below is a list of types of paint that can be used on metal. They are ought to be primed and sealed in order to maintain the color and quality of coverage of the paint. 
Oil-Based Paint 
This is the type of paint that is best used for outdoor metal works. Because of its glossy finish, there is no need for layering the surface with primer. The only drawback of using this type of paint is how expensive they are compared to water-based ones. Using oil-based paint does not require primer and sealant for it to adhere to the surface. 
Acrylic Paint 
It is one of the most popular water-based types of paint that works best in finishing indoor metal works. They are perfect for interior painting considering how they do not release toxic fumes and the coating tends to dry faster than other types of paint. It buys convenience but still requires for the metal surfaces to be primed and sealed to establish a durable coverage of paint. 
Spray Paint
A go-to option for paint is spray paint. They work for a variety of purposes but can work well with metal too. This is ideal, especially if you are new in the painting works. They are easy to use and easy to control which makes them beginner-friendly. Compared to other paint types, this is just a band-aid solution because the coverage does not last as long as acrylic or oil-based paint.