Does Paint Appear Lighter or Darker After it Dries?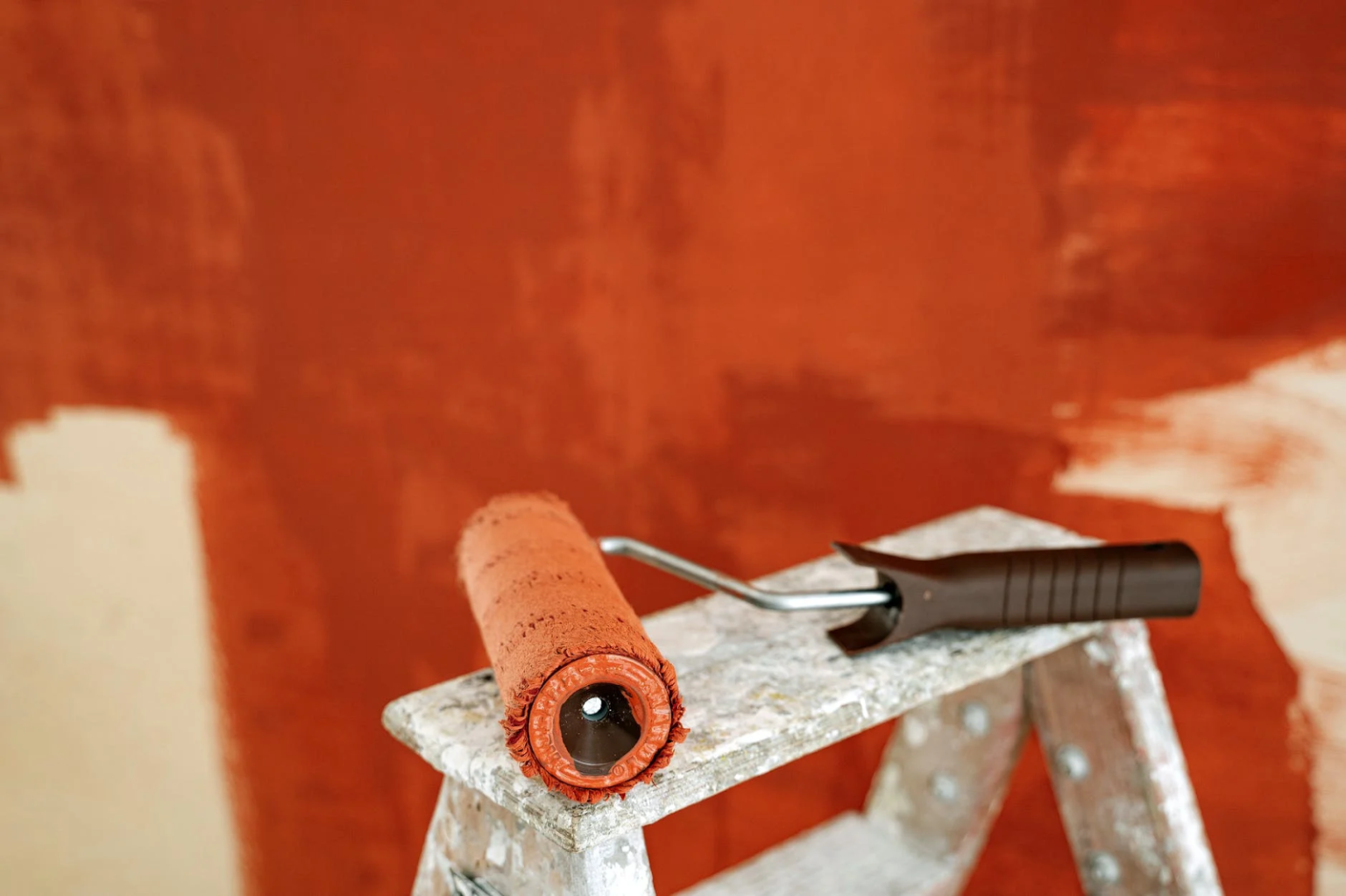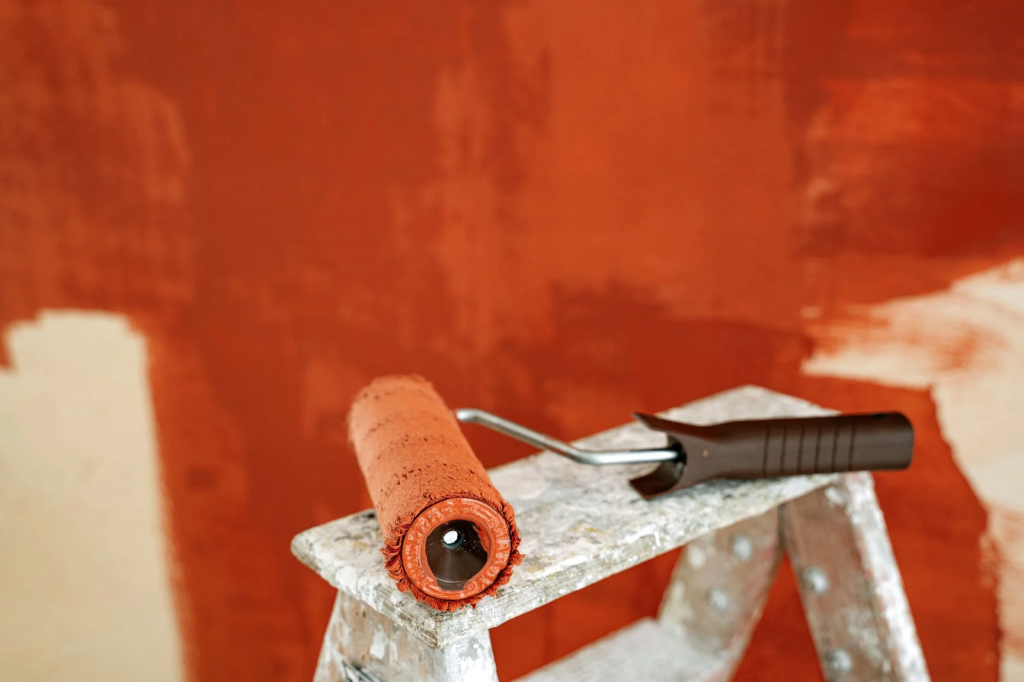 The paint appears to be darker than its color once the coat of paint dries up. We all have our ideal paint in mind when it comes to transforming the walls of your home. It brings the room to life with a fresh coat of paint whether it be dark or light in color. What concerns most homeowners the most is if their preferred color appears darker or lighter once the coat dries up. 
There are a lot of factors that influence its finish as it dries. It is all about the type of finish used as well as how incorporated the paint is before painting the surfaces. You can still achieve your ideal shade. Some adjustments need to be done to manage expectations on how the color turns out. We have answers to frequently asked questions about how drying up affects the real color of paint. 
What Factors Influence Paint Color as It Dries?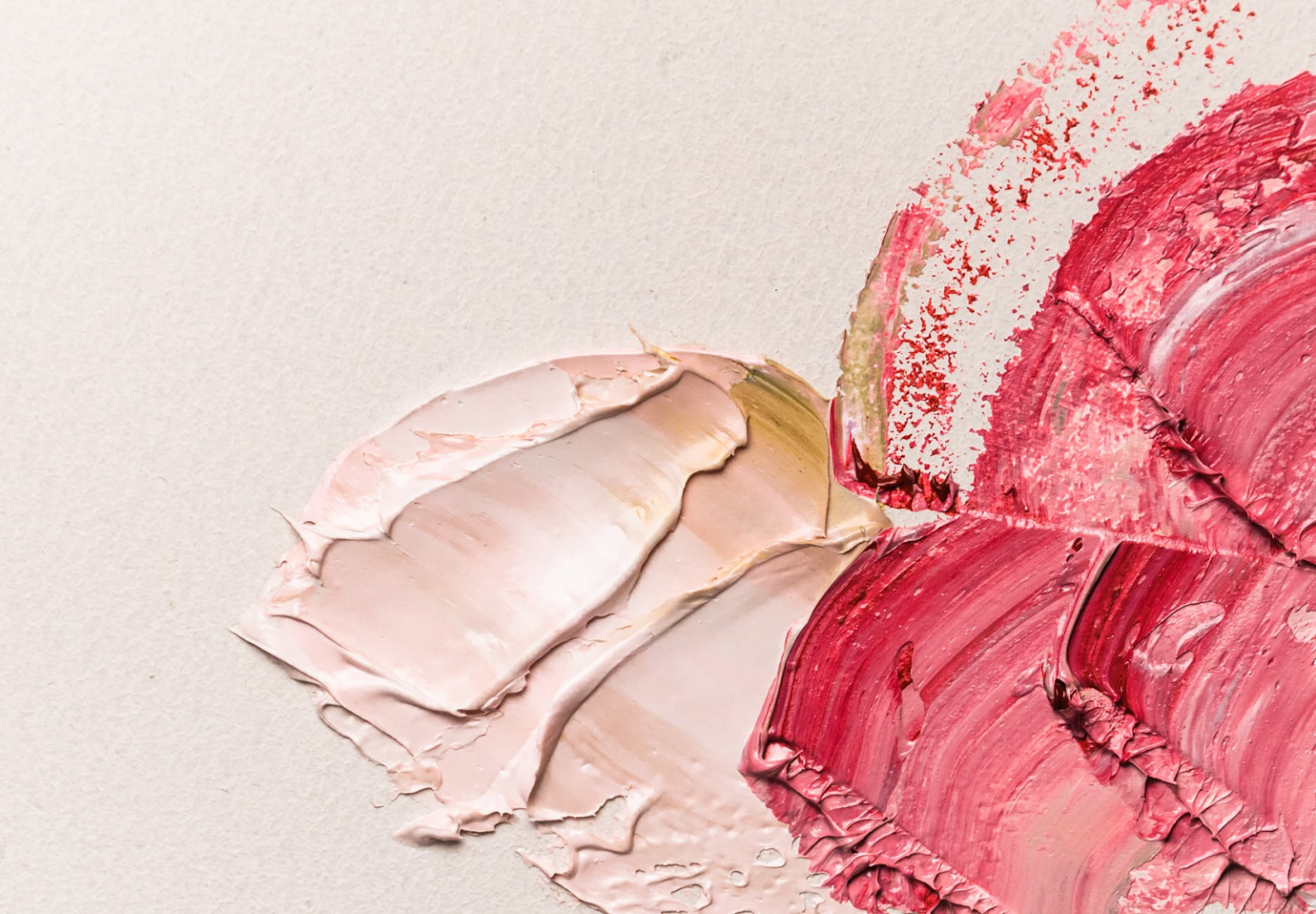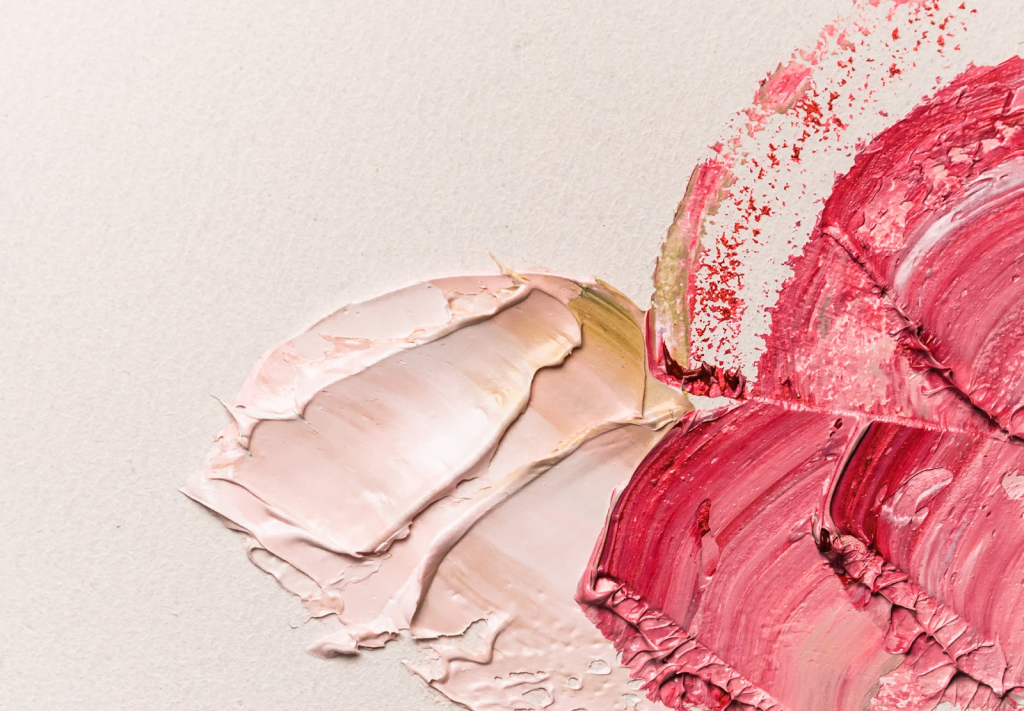 It can be worrying for your favorite color to achieve lighter or darker on the walls. Mixing them thoroughly and coating them with sufficient layers often does the trick. It is all about allowing the walls to provide ample time for the paint to dry and cure. Thus, it will give you an acceptable result. 
If you think the color comes lighter, you either did not choose the perfect paint finish, the coat remains fresh, or the paint is not thoroughly mixed. Those are the common factors that often contribute to why the paint dried lighter or darker that needs to be corrected. We have rounded up the common factors that influence the color once the paint dries up. 
Finish
With the variety of finishes to choose from, each one makes a difference in color once the paint dries up. Matte, flat, and eggshell finishes tend to have a chalkier finish that makes it look lighter after the drying period of the paint. On the other hand, paint with a sheen of gloss makes a difference too when it acquires natural and artificial lighting. Using the swatches of paint, use it as a basis on how to adjust the shade so that you achieve your preferred color once it dries up. 
Lighting
Yet another considerable factor influencing how paint appears lighter or darker is the lighting. It creates an illusion that triggers your visual receptors to make the paint look lighter or darker when the surface dries up. Before choosing the color and finish, take into consideration the room's way of acquiring light. From the number of windows and lights, you can then adjust the shade of color for the paint to achieve your preferred color of paint. 
Identifying the source and amount of lighting is highly recommended in painting any room within your home considering how it greatly impacts the true color of the paint. Paint color alters when they dry up and when they absorb light. The modification of paint color is highly dependent on the position and direction of the sun. If the room is the South, it acquires more light than any of the rooms in the other direction. Light-colored paints tend to appear washed out when exposed to light and darker-colored paints tend to be brightened when exposed. 
What Types of Paint Appear Darker When Dried?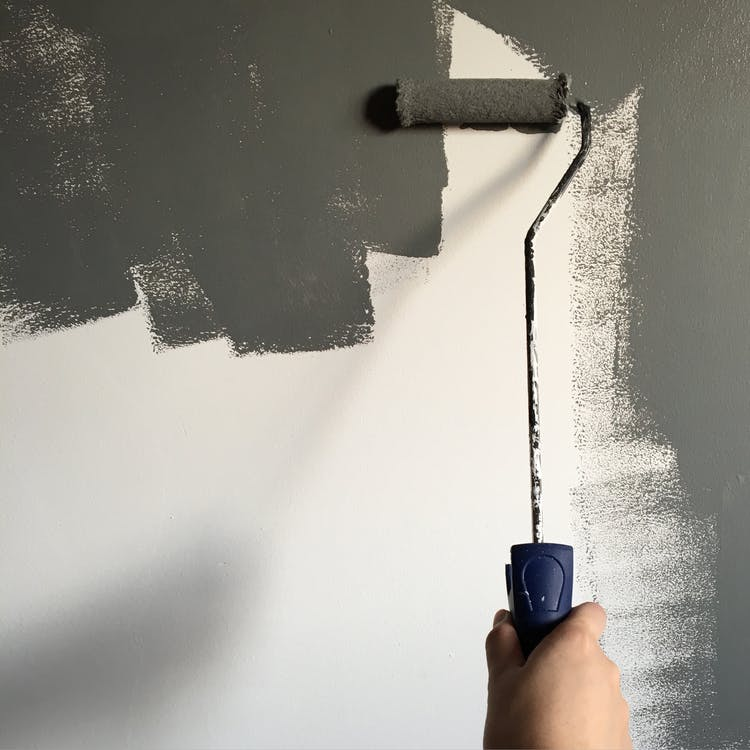 More often than not, all types of paint tend to dry darker. But, going into specifics, acrylics and enamel types of paints dry darker compared to other types of paint. They say multiple coats help in allowing the paint to stay true to color regardless of the surface and color. Dark or light colors, multiple coats are essential to cover the imperfections. 
When the choice of paint is dark, it still requires multiple coats. It is not a reason to leave the surface with one coat. Priming the walls can help too. On the other hand, light-colored paint tends to be bolder when they dry up. One coat will never be enough because exposure to light can highlight the blemishes and imperfections of the surface. 
Acrylic Paint is a type of paint that is composed of a significant amount of pigment incorporated with acrylic resin and acrylic polymer solution. Since it is mostly composed of chemicals, they create a water-resistant protective covering. They often come darker when they dry up because of their quick-dry composition. 
Enamel Paint is classified as the most pigmented paint because of zinc or lead added to it. Its glossy finish allows lighting to diffuse throughout the space. They appear darker than their true color when dried up. But, lighting can modify the color alongside. Since it is a highly-pigmented type of paint, turn things around by adjusting the color since they appear darker once dried. 
What Types of Paint Appear Lighter When Dried?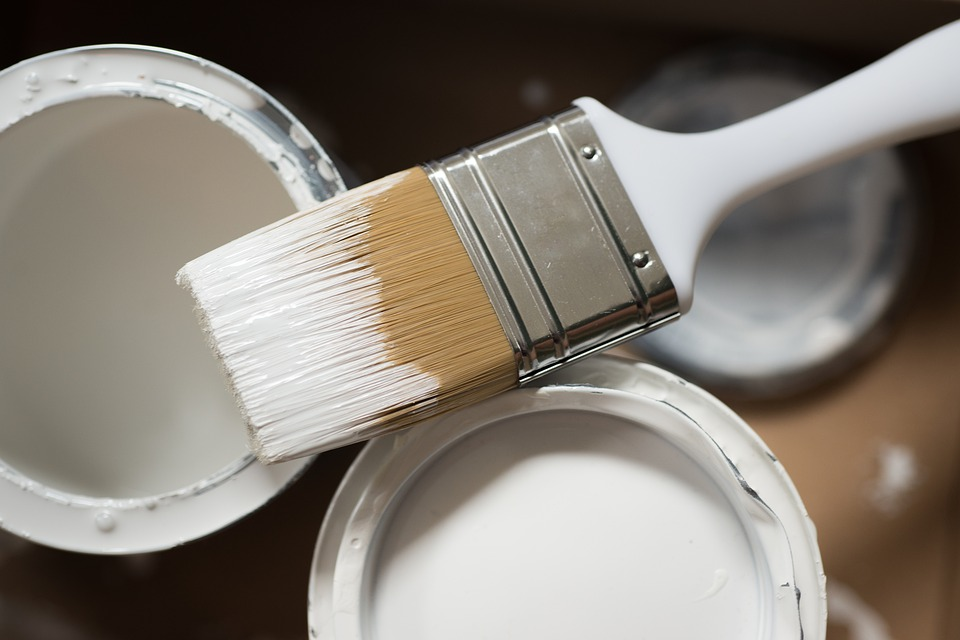 When dark colors of paint dry up, there are times when they end up lighter than their true shade. This is what makes the fresh coat of paint look old and discolored. As much as we want to avoid this from happening, environmental factors can influence how paint appears to be lighter once it dries. We want to give you ideas on how to manage your expectations on how you see paint color. Besides, it can be a bummer to look at the surface lightening up when the paint is already drying. 
Oil-Based Paint is known for its extremely durable character that has the ability to withstand contact cleaning and touching. Its glossy finish is what makes the color lighter when it dries. Apparently, it has a strong odor compared to water-based paints. In addition, it takes days to dry completely. 
Cement Paint is way different from the previous two. They are not water or oil-based. In fact, they come in powdered form that is then mixed with water to achieve your preferred consistency of paint. They appear lighter when dried up because of their matte or flat finish. What makes this type of paint popular is how they are proven to be waterproof and durable. 
What is the Best Type of Paint that is True to Color?
Latex Paint is a type of paint identified to produce synthetic acrylic binders that makes the finish water-based. They create a protective coating that prevents corrosion from occurring. Latex often comes true to its shade when it is incorporated well with water. If you want to work with latex yet prefer to achieve a true color coat for the walls, we highly recommend mixing the paint and water well. 
As a water-based paint, it is up to you to decide whether or not the paint will appear lighter or darker. Latex is a flexible type of paint that is established to be true to its color even when it is dried. It is easy to work with since it is not as complicated to use as oil-based paints. They appear to dry faster than other types of paint. What we love about latex paint is how they come in a variety of paint finishes and colors. This ensures your preferred shade sure is available in latex. 
Apart from the type of paint, we also recommend matte and satin finishes for the paint. They have little to no power of reflecting and absorbing light that helps in achieving the true color of your preferred shade. Once the matte or satin paint finish dries up, they tend to give you the color that you expect. 
Do Multiple Coats Make the Finish Appear Darker?
On average, it takes two to three coats of paint to achieve the ideal coverage for the surfaces. But, does that mean it makes the finished surface appear darker once the paint dries up? In fact, it does alter and darken the shade of the color but not to the point that you are to notice. Even when you swatch it with the original shade, it is not even noticed that the color appears to be darker. Doing just one safe is not playing safe. They tend to highlight the bumps and creases of the wall canceling out the entire purpose of painting the wall. 
How to Avoid Darker or Lighter Than Expected Paint?
If you are quite strict with the color that you prefer for the walls and darkening and lightening affect how you view the room, we highly recommend working on these adjustments. We have rounded up tips you can follow on how to avoid a darker or lighter finish than expected. Use these points as a basis for your next painting project and we assure you of a refreshing ambiance for the room. 
Invest in High-Quality Paint. This is important considering how it is the main ingredient of the project. You may save a few bucks in purchasing cheaper ones but it will not look the way you expect it to be. 
Maintain Temperature Above 60 Degrees Fahrenheit. Temperature is important for the paint. It affects how the paint will dry and cure over a specific period of time. 
Prime the Walls. Priming the walls is important to establish a smooth surface to paint on. They hide the discoloration of the surface and make the coating on all surfaces even.