What is the Best Paint to Use on Pumpkins?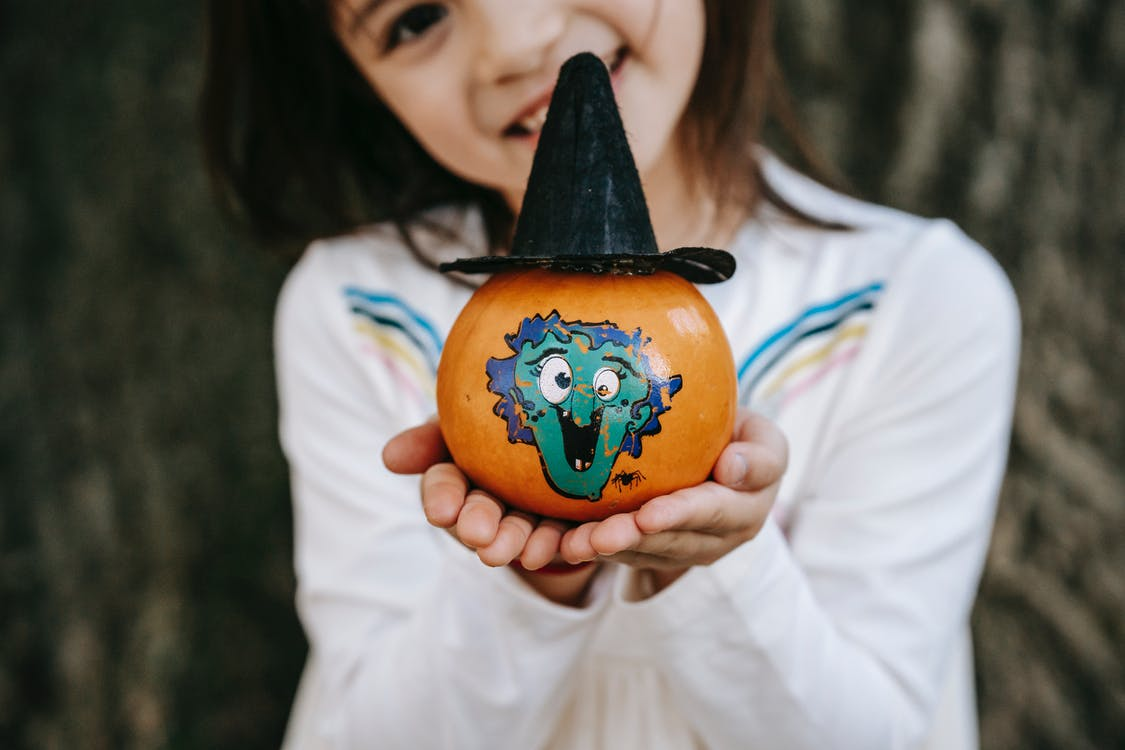 Acrylic paints are based on water. Water is all you need to dilute them or clean them up, making them much easier to use. Brace yourselves for Halloween because acrylic paint will spice up your carved pumpkins. Acrylic paints dry significantly faster than oil-based paints. For your pumpkins, you don't need to use your expensive artist acrylic paints; regular acrylic craft paints will suffice. Because they're more fluid and less pigmented than artist-grade ones, you'll only need to layer them on for more opaque results. It's a minor price to pay for the significantly lower cost. Read on and check out everything that you need to know about painting pumpkins. 
Should You Prime or Paint Straight On the Pumpkin?
Good news! There is no need to prime the surface of the pumpkin. Simply clean your pumpkin gently to eliminate any dirt or other contaminants that could impair the paint. Don't do it too roughly or you'll end up damaging the skin. If you intend to leave it outside where it will be exposed to the sun and rain, you should seal it first before painting it — and again thereafter. Otherwise, painting directly without the extra step is totally good.
What is Another Great Alternative for Painting Pumpkins?
Latex paints are ideal for painting large regions and would build positive base colors before painting the intricate details. Like acrylic paints, they're also water-based. Besides that, they are far less expensive and are available in a wider range of sizes, ranging from 14-pint cans to 5-gallon buckets. As a result, you can paint as much and as many as you like without having to consider the cost. Simply avoid using any of your valuable painting brushes, as they may be damaged. For occasions like this, it would be best to have some inexpensive brushes on hand.
Will Washable Paint Work on Pumpkins?
You certainly can. If you're going to keep your pumpkins indoors, you could also use washable paint. Varnish them before and after you apply the washable paint if you actually plan to use them outdoors. When exposed to direct sunlight and rain for an extended duration, the paint will tend to peel and rub off. Transparent spray paint could be used for this, but make sure it's dried completely before spraying over it. Before sealing it in, ensure sure the painting is absolutely dry.
Is Paint Marker an Option for Pumpkins?
Yes, it is. Control is achieved using paint markers and pens for producing detailed graphics. If you intend to exhibit the pumpkins outdoors where they may get wet, use waterproof or semi-permanent paint pens. To layout your idea on paper, sketch it out first. With the paint marker, draw the outlines of your design, then fill in the details with the markers. You should also use paint markers to create vivid backgrounds for your creations, such as a full moon for a creepy tree silhouette. Paint the background color first, then draw on top of it with the remaining paint-marker colors, enabling the paint to dry as aimed directly on the marker.