What is the Best Paint to Use on Wood?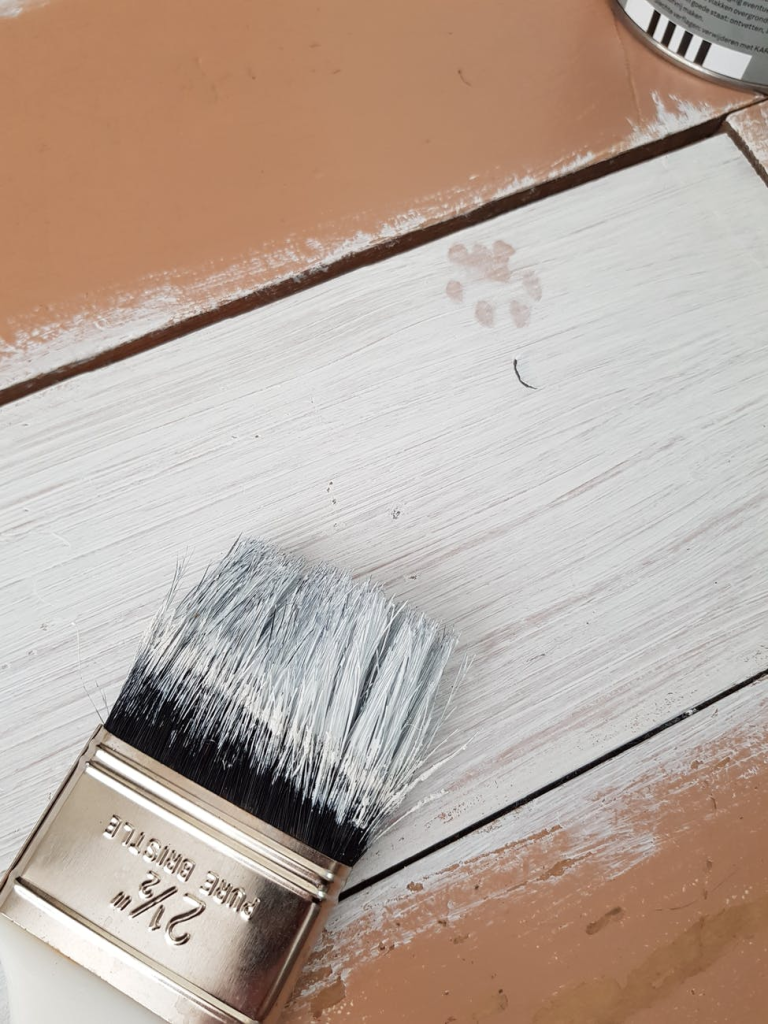 Latex paint is the most popular paint for wood because of its formula that adheres to both rough and smooth surfaces. A fresh coat of paint makes everything look better. When used as a finish for wood, it makes a textured surface look more aesthetically pleasing for a space. More than the quality of the paint that makes the surface look superb, it is the right type of paint that will bring the best out of the cuts of wood. Whether it be for furniture, cabinets, and even flooring, there is a variety of choices of what paint to use. This is the ideal thing to do if you want to turn things around of how wood pieces look within a space. We have rounded up the best paint choices for wood with advantages and disadvantages that can help you choose. 
Latex Paint
Latex paint is one of the flexible types of paint to use without any challenges. This works best even for beginners. When it comes to painting wood with latex, we highly recommend preparing the surface through sanding, cleaning, and priming before applying paint. To allow the paint to last long on the surface, sealing it with a top coat will improve its durability on wood. 
For a smoother finish, it would be best to use a roller instead of using a brush and a spray gun. It is all about the assurance that the latex paint will adhere to the surface for a long time. If the surface is not prepared prior to painting, there is a high probability that the paint will easily chip off or peel even when you just freshly painted the surface. 
Advantages
Comes in a variety of finishes such as flat, satin, and gloss
Perfect if you are in a time-managed project because it dries quickly
Easy to maintain and to clean 
Ideal for both smooth and rough wooden surfaces 
Depending on the finish, primer is sometimes no longer necessary
Adherence to surface lasts long when prepared accordingly
Disadvantages
Sanding between coats is necessary, especially for newer pieces of wood
There is a possibility of causing the metal pieces to rust 
Waiting for 30 days before washing is a must to prevent chipping
Discoloration occurs over time
Latex paint on glossy surfaces does not adhere well
Oil-Based Paint
Oil-based paints are known for their glossy finish. What we love about this paint finish is how they come in a variety of formulas and there are specified formulas for paint too. Whether it be for interior or exterior use, coating wood with a fresh coat of oil-based paint does the trick. Popular finishes are satin and gloss finishes to increase the lifespan of the wooden surface. It makes the surface more durable.
With its excellent opacity, it makes it easier for the paint to adhere to the surface. If you prefer a non-gloss option, it works well for wooden ceilings, walls, and trims. Apparently, they do not improve the grain of the wood. This means stains are quite difficult to endure. Non-gloss sheens work best for windows, doors, and trims. Whether it be for new or old wood surfaces, oil-based paints are ought to be durable. It increases the strength of the material preventing cases of peeling, cracking, and even flaking. 
Advantages 
Oil-based paints offer a higher fraction of sheen without the need for multiple coats 
The transparency of the coating is less compared to other paint types 
Works with smooth and rough surfaces with a higher level of durability
Compared to water-based paints, they tend to harden faster
Disadvantages
Releases a huge amount of toxic paint fumes 
Brushes and rollers should be cleaned immediately after use 
They are formulated with high levels of volatile organic compounds (VOCs)
Discoloration occurs over time, especially in lighter shades
Acrylic Paint
Acrylic paint is the most popular type of paint for home improvements. What makes it the most favored paint is how it quickly dries compared to other types of paint. It is convenient to use and is DIY-friendly too. Acrylic paint is a sustainable option amongst others since they do not release a huge amount of toxic paint fumes. Depending on the formula, it contains low to no levels of volatile organic compounds (VOCs). 
When used in wood, acrylic paint has improved adherence on the surface. Just like any other painting job, the surface is required to be prepped and primed first prior to application to ensure the longevity of the paint. To prevent the surface from chipping or the paint from peeling, the surface should be treated accordingly first. If you are working on untreated wood, add a sealant or topcoat for extra protection. 
Advantages
There is no need to apply thinners for the desired consistency because of its water-based formula. It makes everything easier to clean just by using water. 
It is formulated to dry quickly which means the waiting time between coats is relatively low. Painting with acrylic can last up to a day. 
The adherence of the paint on a wooden surface is excellent. This makes it easier to just paint over the surface when necessary. 
Compared to oil-based paints, acrylic paint does not crack over time. 
Disadvantages
The toxic ingredients in acrylics are mostly in the pigment that slows down the drying time of the paint. 
Blending is more difficult because of their quick-drying formula. 
Once the paint is completely dried, altering and removing is no longer possible. 
The color tends to be darker once the paint is dried. 
What is the Best Paint for Small Projects?
If you are working on small projects such as window and door frames, oil-based paint would work well. This is highly recommended, especially in high-traffic spaces at home. A little shine would suffice to acquire natural lighting to the space. Since it releases unpleasant fumes, using small amounts of oil-based paint in wood would make it more tolerable. It is all about the longevity of the coating of paint on wood because of its raw and natural character. 
What Paint Type Works with Smooth Wooden Surfaces?
For smooth wooden surfaces, we highly recommend using latex paint since it works on different textures of surfaces. To top it off, they come in a variety of paint finishes available that are specified for wood. Latex paint on a smooth wooden surface will provide an even coverage using a roller. This will prevent having bubbles on the surface once applied. To maintain the smooth wooden surface, layering a top coat would help for the longevity and durability of the coating even after a long amount of time. The topcoat prevents the layer of paint from flaking and chipping off.