12 Bedroom Layout Ideas for Your Next Remodel Project
In designing a bedroom, it can be troublesome to have all the furniture fit together in a limited space. We would not want the sleeping sanctuary to be congested with everything you own. Thus, the introduction of a variety of layout ideas. Some prefer a simple and traditional layout for their bedroom while some prefer to have a little living room in it. A bedroom is designed primarily for resting. It is a space where you can be your most comfortable self. It is just right to enjoy a space you are most at home. We have scooped 15 bedroom layouts from the internet that can help you in remodeling your space. 
Y Layout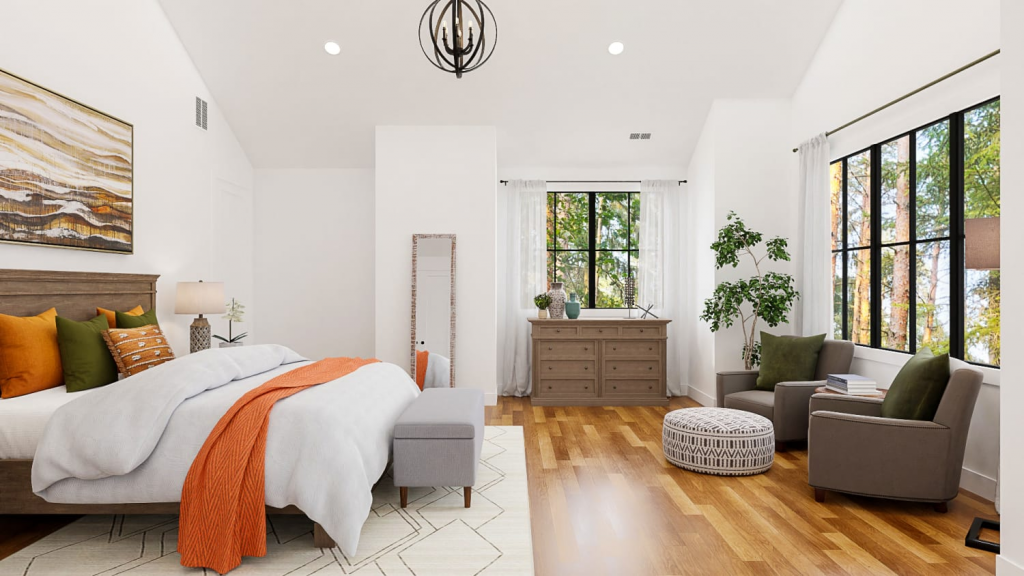 For those with a generous amount of space for their bedroom, the Y layout would work best. It acts like a studio-type apartment because of the mini living room on the side. This is ideal for those who love having guests around their bedroom for sleepovers and hangouts. It also designates a space for personal activities such as reading, writing, or working. What we love about this type of layout is how the furniture are designated in a location within your room and does not create traffic. In choosing the layout you prefer for your bedroom, make sure to run a test first before proceeding. 
Aligned Layout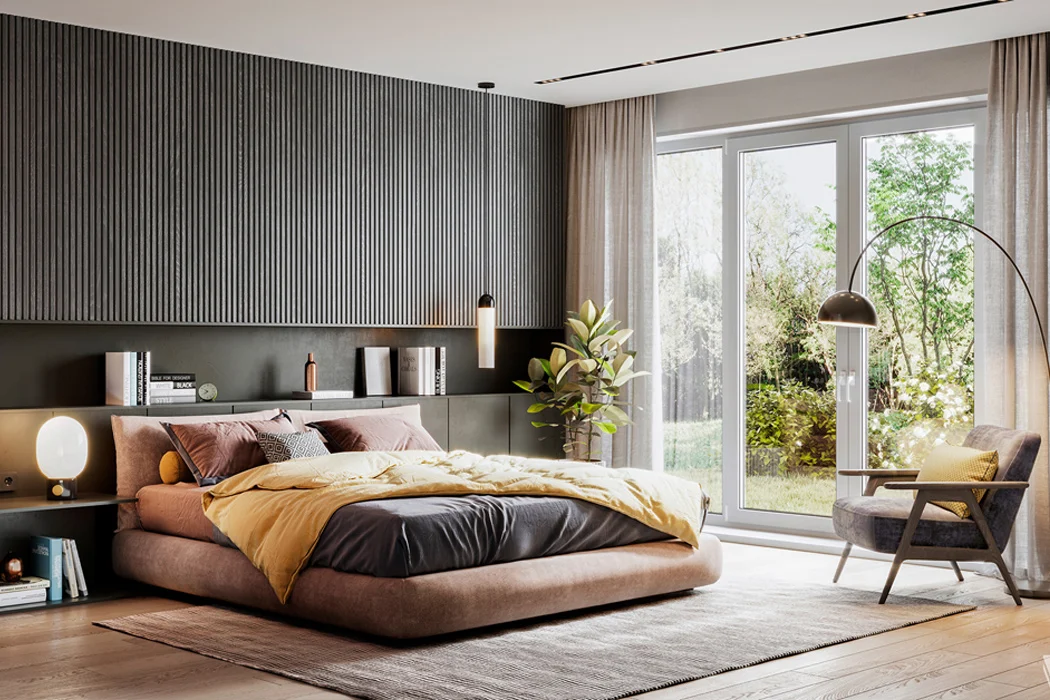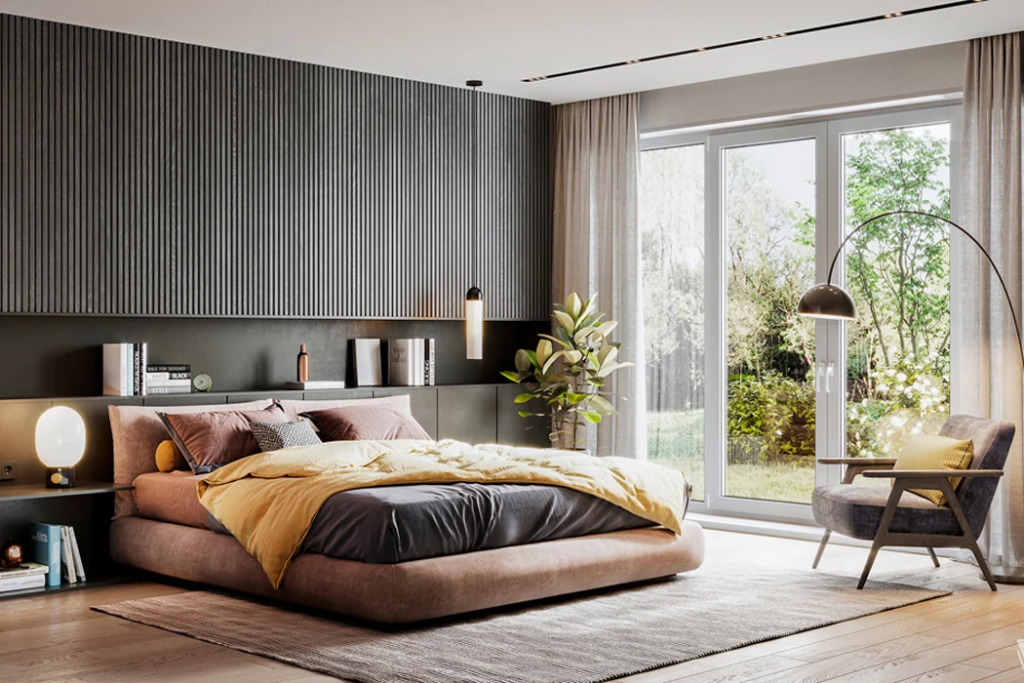 Aligned layouts are often the ones with furniture dominating on the accent wall. It works best with small to medium-sized bedrooms. As you can see, the bed and the other elements are dependent on one wall. There is no complications in terms of layout. There is no need for reorientation of the other furniture since an aligned one will function effectively. Most bedroom interiors often refer to this as traditional considering that it is identified as the simplest form. It manages to set a sense of direction to everything you need in a bedroom. 
Studio Suite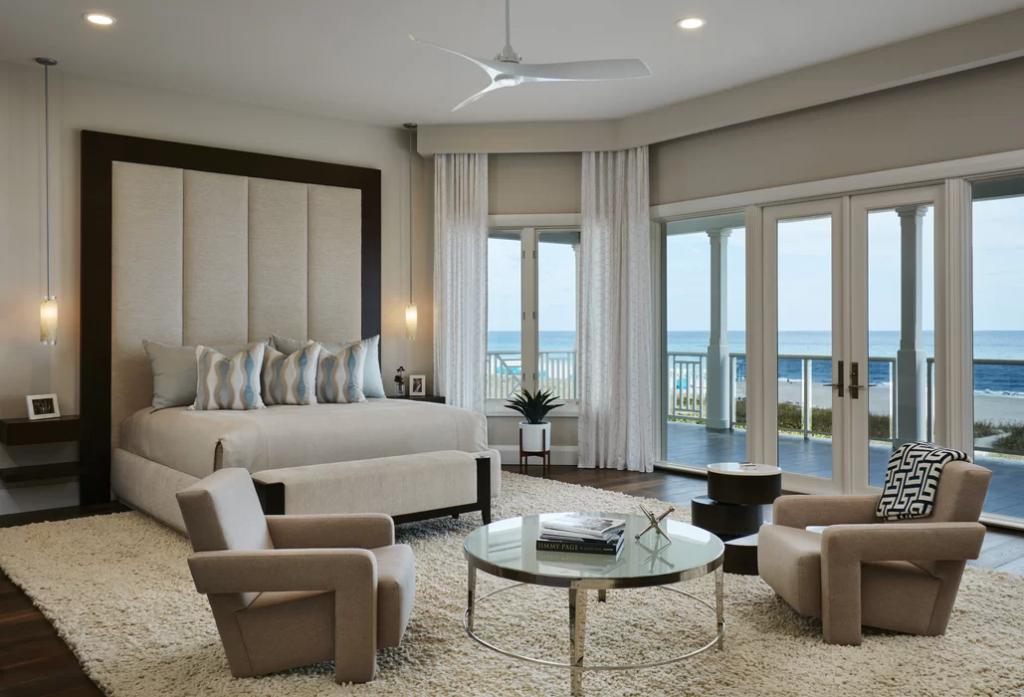 If you prefer to have everything in your pod, it is not that bad to opt for a studio suite. This is ideal for generous bedroom spaces. Distancing from one furniture to another makes room if you have guests in your room or you just do not want your bedroom to look congested. Since there is a mini living room in front of the bed, there is nothing to worry about working or having breakfast in your bedroom. Bedroom is not always for resting and going to sleep. Allowing it to cater to other activities will help, especially to those who are working from home. 
Traditional Layout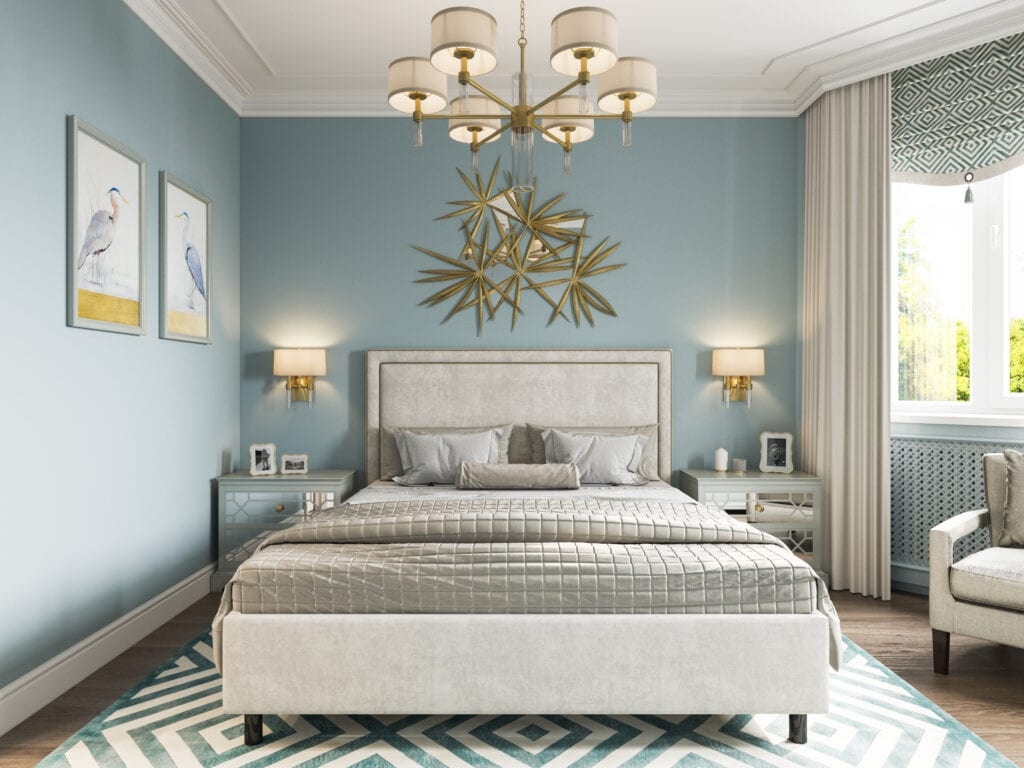 For limited spaces, it is not so bad to work with the classic traditional layout for a bedroom. The symmetrical layout has the bed on the center with side tables on the opposite sides of the bed. This is ideal for couples or married ones to have their own personal space even though there is not enough room. They can have their items for bedside activities stored on the drawers. The symmetrical layout is simple but gives a sense of balance to the design. Since this is a flexible layout for limited bedroom space, using light colors for the walls will do the trick in making it look spacious. 
Island Bedroom
For those who have a generous amount of bedroom space but does not want excessive furniture, this island bedroom layout would work best for you. By the looks of it, the space is clean and organized to look at. At first glance, you would wonder where are the bedside tables or dressers? Look closer and you will see the invisible bedside shelves on the opposite sides of the bed. Since they are recessed to the wall, there is plenty of room to store books, accessories, and even lighting fixtures. It would not be an issue if they are not in order or quite messy since they are not visible. The island layout is focused on designing a bedroom directly on its purpose to be a sleeping sanctuary, a place where they can rest and relax after a long day of work or school. The pieces of furniture used exhibits comfort of different uses. 
Compact Layout
Another design layout to satisfy your limited bedroom space is the compact layout. The transition of the furniture are subtle but there is enough room for the important elements. As you can see, this is quite similar to the traditional layout. What makes it different is that there is enough room for personal space. They designed the bedroom for the sole purpose of resting and sleeping and no work should be taken to bed. For added seating capacity, a bench is placed in front of the bed. This can be used for other activities or just a surface where you can put your bag or books. 
One Liner
If you want to keep things organized and free from furniture clutter, the one liner layout is the one you would want for your bedroom remodel. What we love about this layout is how you can see everything in one glance. Since all the furniture are against a wall, there is enough floor space for you to use if you conduct other activities in the bedroom. The benefit of this type of layout is how it makes cleaning easier. There is no need to move things around to dust off because they are just aligned in one place. 
Adjacent Layout
A generous amount of space for the bedroom is ought to cater to more activities. When a bedroom space is small, the purpose is directly for sleeping and resting. If it is huge, there is room for side tables, work tables, and any other areas you can conduct productive activities during the day. In this case, the adjacent layout is very particular in driving all the attention to the queen-sized bed. Adjacent to it is the dresser and vanity space where you can prepare what you need for what is yet to come within the day. Even though the space is big, the bedroom remains to retain its sole purpose of drawing the attention of the user to rest. 
S Layout
The S layout is perfect for those with medium to large bedroom spaces. The design is compact yet the pieces of furniture is scattered to the entire bedroom. There is nothing wrong with this design. In fact, it sets boundaries to the activities to be done in the bedroom. We love the armchair 315 degrees from the center of the bed. It acted like a reading and working area nearby. You do not have to take your laptop with you to the bed since there is a space designated for it. Since it has its own lighting, you can relax in this space while in the comfort of your bedroom. To top it off, you can work on your bedside activities there too. 
L Layout
Another common layout is the L layout. It may be similar to how the traditional layout looks but everything is against the wall. It gives enough room for other activities that require floor space. It may not be asymmetrical in terms of layout but it maximizes the space. It works best for small to medium-sized bedroom spaces. The area would not give you a hard time to clean and arrange things around if you wanted to. Because of its easy to customize character, it makes the bedroom perfect for those who want to remodel every now and then. 
T Layout
For a simple and straightforward layout of a bedroom, the T layout would suit your style best. This is ideal for small to medium bedroom spaces where they want to make the most out of their walls. The T layout is focused on the bed with bedside tables on the opposite sides of the bed and a bench in front of it. What made this layout more functional in spite of its limited space is how the bench and the side table acted like a mini living room area where you can lounge if you want to watch television or just have tea in your bedroom. This just proves how customizable a bedroom is to adjust depending on your needs and daily activities. 
F Layout
The F layout works perfectly for bedrooms with generous spaces. Its focal point is on the corners of the bedroom and is not focused on the center of the wall. This design layout can cater to a variety of seating furniture for different purposes. By the looks of it, putting the armchairs on the side works for routines before going to bed or just working in the bedroom. Since everything is against a wall, there is plenty of room for other activities and does not make cleaning difficult.