How Much Does it Cost to Build a Five-Bedroom House?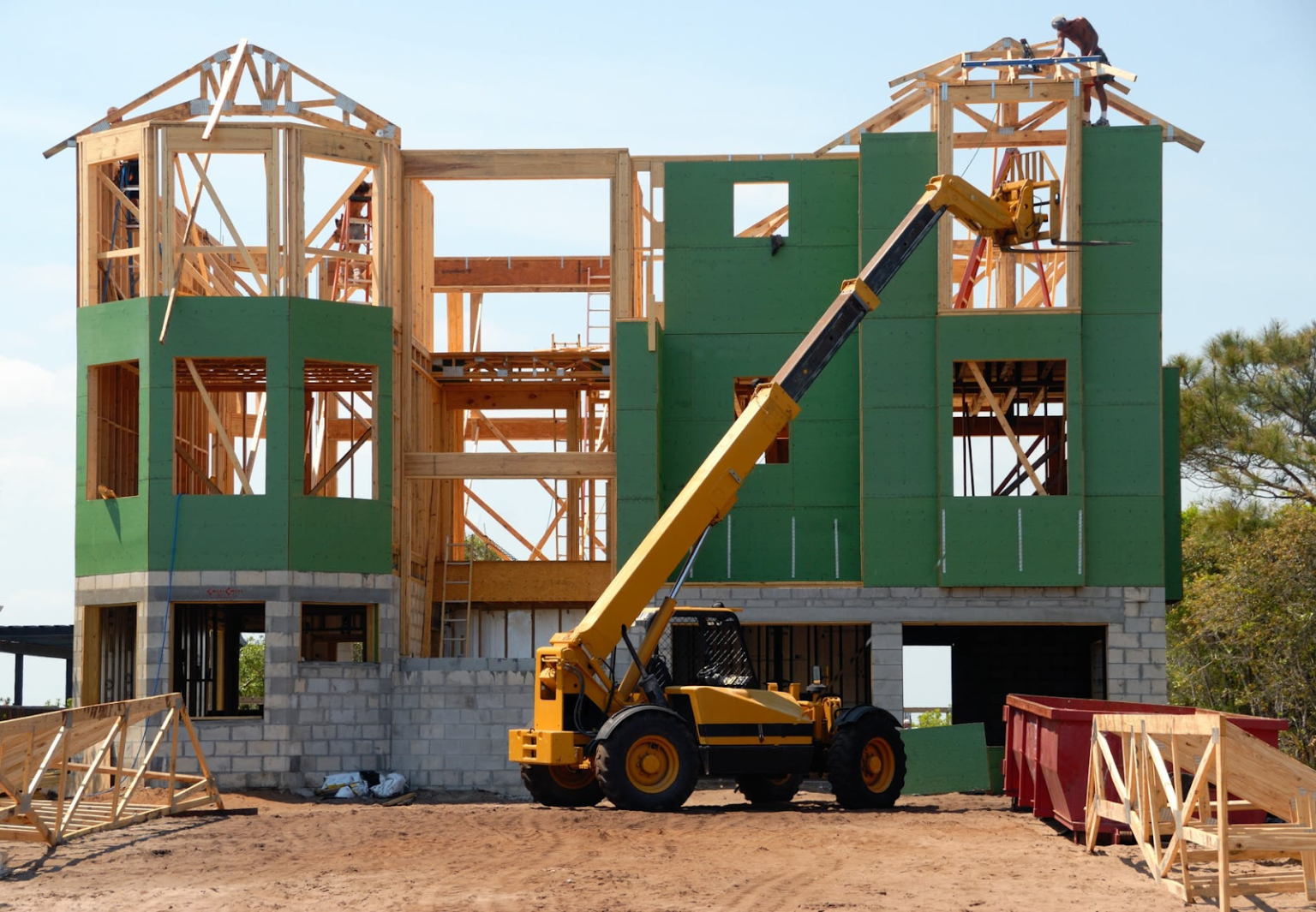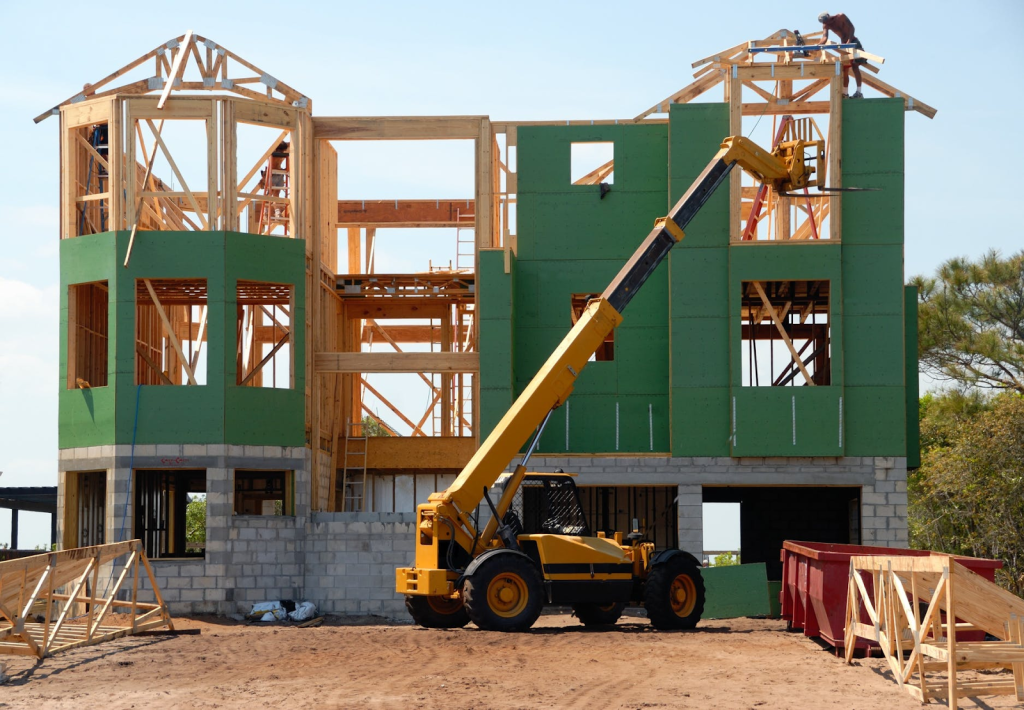 The range of the cost for a five-bedroom house is between $200,000 up to $1,200,000. A custom home is often a once-in-a-lifetime undertaking by huge households in which you collaborate with a designer to create a design that is tailored to your specific wants and lifestyle. It gives you and your family a relaxing, pleasant, inspiring, beautiful, and useful environment that blends in with your home and surroundings. It's a project type we're passionate about, and our designers enjoy collaborating with customers to come up with unique designs that our builders can then build. With that in mind, we have rounded up everything that you need to know that contributes to the cost of a five-bedroom house. 
What is the Breakdown of the Costs? 
The rule for the cost of building a 5-bedroom house can be distributed into three areas; 50% for the materials, 35% for the labor, and 15% for the administrative tasks.  Only until the house layout and design have been finished, according to CM Builders, would it be feasible to provide a more thorough cost estimate. 
Many factors must be addressed, particularly for housebuilders in the United States of America who are concerned about costs. What kind of finish do you want for your home? Are you thinking of going with a more traditional finish? Or would you prefer something more extravagant? 
You must also consider the timetable, which is another element that drives up the cost per square meter of building in the country. If you need to finish the house quickly, you'll need more labor than is generally required to achieve the original building timeline you established. A hastily built structure isn't inexpensive.
Another consideration is the location of your property. If your lot is lower than the road level, it will increase the expense of building your own home because you will need to purchase additional materials for the landfill. Similarly, if your property is located on a sloping slope, more materials and people would be required.
Land
You need land to build a house before you can build it. You'll not only have to buy a lot, but you'll also have to clear it. This could entail tree removal and land leveling. The price of buying an empty lot varies depending on a number of factors, including the size of the lot and its location. According to the most recent statistics on construction costs, the average cost of land is $76,500, with undeveloped land in rural areas going for as cheap as $3,000. Before breaking ground on construction, you may anticipate to spend between $1,500 and $3,000 on land preparation.
Plans and Permits
Your general contractor and subcontractors will begin planning to build the house once you have your land. This stage include hiring an architect to design the home's floor plans and obtaining all relevant permissions. House plans cost roughly $5,000 on average, but the exact price will depend on how simple or complex your home will be, as well as what types of building licenses and preliminary inspections you will require. The cost of a building permit varies by area, but on average, it costs roughly $2,200.
Foundation
It's finally time to break ground after all of the preparation work has been completed. A crew will arrive and begin digging a foundation for your home. The concrete will then be poured according on the type of foundation you have: slab, crawl space, or basement. The cheapest foundation is usually a concrete slab, followed by a slightly more expensive crawl space, and finally, the most expensive basement foundation. Your budget and preferences will determine which foundation you use. Each variety has advantages and disadvantages, so do your homework. The average cost of preparing and constructing your foundation is $14,500.
Framing
The framing process comes next. Consider this phase to be the skeleton of your house. Plywood will be used to cover the framed floors. Framed, elevated, and encased with plywood or oriented strand board, the walls will be finished. The roof trusses are next constructed and installed on top of the wall frames. Overall, depending on the size and floor plan, this process will cost anywhere from $20,000 to $50,000, with an average cost of $35,000.
Openings
All of the necessary external features of the walls, roofing, and openings will be installed after the skeleton is completed. This means that exterior finishes like as siding will be applied to the walls, followed by the installation of windows and doors, and finally the roof will be encased, or covered in roofing felt and nailed-on shingles. This will cost roughly $50,000 in total.
Electrical and Plumbing
It's now time to put in all of the essential systems that keep your house running smoothly with water, air, and power. Plumbing and HVAC systems will be installed at this time, and an electrician will wire your house and link you to the electrical grid. At this point, no fixtures will be installed; instead, all of the behind-the-scenes elements, such as pipes and ducts, will be installed. The average cost of a major system installation is $52,500.
Interior Finishes
The interior finishes come next. This includes putting in insulation, drywall, flooring, internal doors, and other fundamental elements to make the newly built building into a living dwelling. Walls will be painted, cabinets and worktops will be installed, and appliances will be connected. This is likely to be one of the most costly aspects of the construction process, and the actual cost will be determined by your unique tastes. Interior finishes cost an average of $112,500, but they can cost much more if you have costly taste. The construction of your home will be almost complete after this step is completed.
Exterior Additions
Any other improvements to your property, such as exterior constructions such as a deck or patio, a driveway, or landscaping, are included in the final phase. These projects can be undertaken at any time during the home construction process, in addition to some of the processes listed above. Any additions will, of course, increase the project's overall cost. Fencing around your yard, for example, will cost between $2,000 and $5,000, and driveway paving will cost roughly $6,600. Work sites will be cleaned up and all mandatory inspections will be conducted after everything is completed. This can cost up to $20,000 in some cases.
How to Work Within a Budget for the House? 
If the cost per square meter on a floor area basis isn't something you're comfortable with, another option is to offer the architect and construction engineer your entire budget so that they can tailor-fit a plan and a house design to your budget and specifications. You may wish to provide your architect and construction engineer with particular details about how you want your home to look, such as the number of bedrooms and bathrooms, the number of floor levels, the style of finish, the intended size, and the design type. Your architect and construction engineer should be able to tell you if your dream home is within your budget based on your demands. As if they can provide you with a construction estimate for your home in the Philippines. If not, you may certainly reach an agreement and request alternate materials and design types. Request a sample house construction cost estimate for Philippines homes from your contractor.
How to Ensure the Quality of the Build of the House? 
While it's fair that you want to save as much money as possible on house construction, you must carefully consider your priorities between quality and cost and create a balance between the two. A well-built, high-quality home would undoubtedly be more expensive. You get what you pay for if you want something inexpensive. 
Remember that a cheaply built house will cost you a lot more in repairs and yearly maintenance in the long run. You'll end up spending more money repairing leaks and defects than you would have if you'd chosen high quality over a lower-cost alternative. This includes hiring reputable architects and construction engineers rather than simply hiring someone with no experience building houses. You must consider warranty and prompt after-sales service. Ascertain that they are legally liable for any flaws in the structure of your home.