Blanket Ideas for Babies – What Do You Need to Know?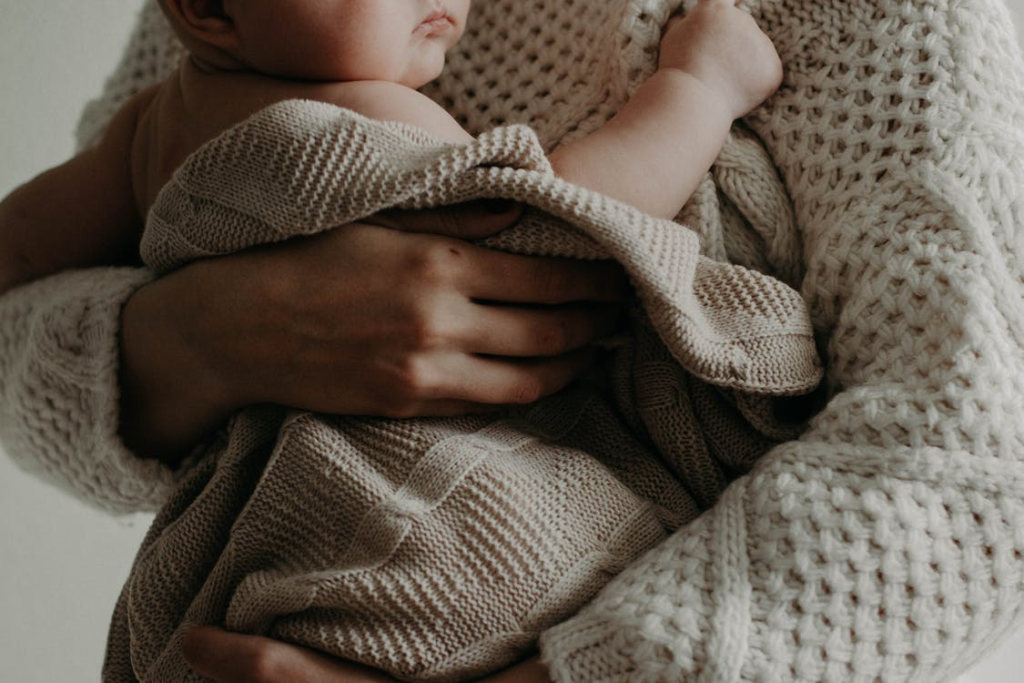 When it comes to different kinds of baby blankets, there are several choices that can be confusing to sort through them one by one. Many different types of baby blankets are available. That's not even taking into account all the original features that can be added to the covers, such as plush toys, designs, and so much more. The babies may have a tough time during the colder months. Because kids can't tell you if they're getting chilly, you must take extra precautions. In  the colder months, baby blankets are a need. You could either purchase a pre-made version, or you could just create your own from items you may already have at hand. We have made a guide on the different blanket ideas for babies and everything you need to know. 
What are the Different Types of Blankets? 
The majority of us believe that there should only be one particular kind of baby blanket available. However, there are several different sorts of covers for babies, each with its own specific function. Consider your requirements and the reasons why we needed the blanket when making your final decision on a cover for the infant. Here are several examples of the various sorts of baby blankets available for purchase.
Swaddling Blanket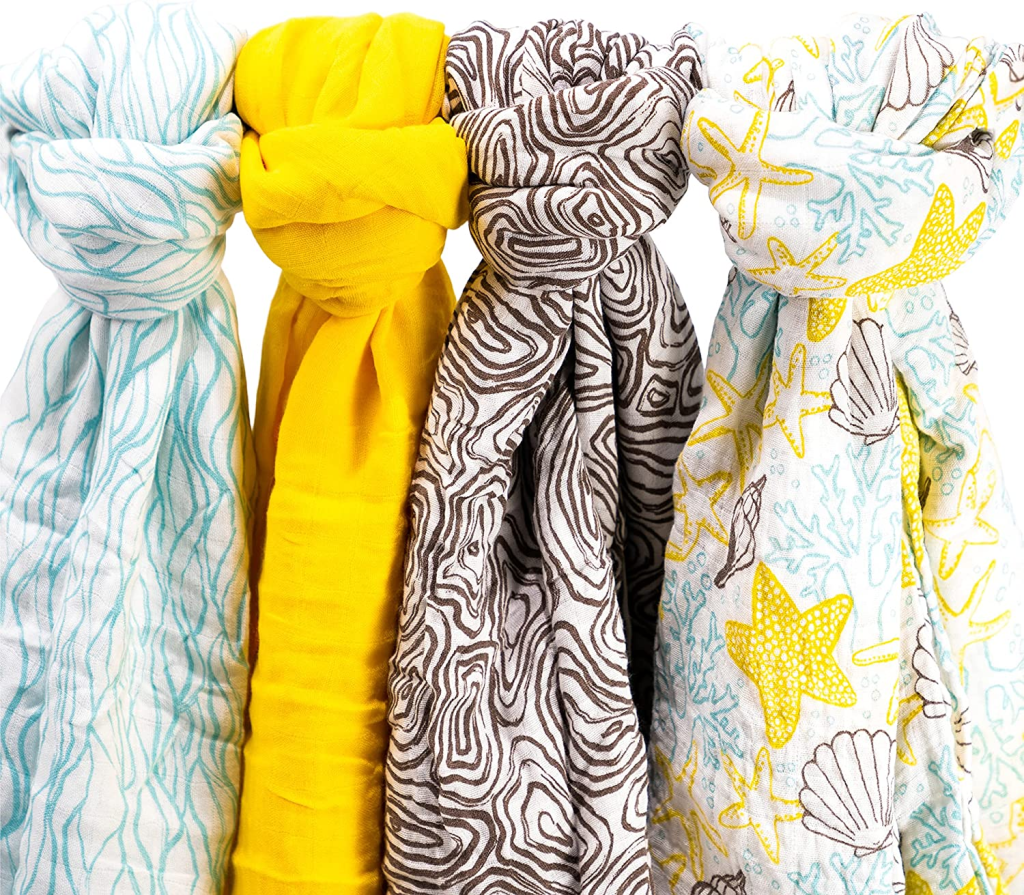 Using a swaddling blanket is the best option for babies who are easily agitated or upset. In line with their name, swaddling blankets are created specifically to be used to cocoon a newborn. When opposed to standard covers, these blankets have clasps that make things easier and quicker to wrap a baby. There are several other distinct versions of this blanket from which to choose, depending on one's needs and financial constraints.
Receiving Blanket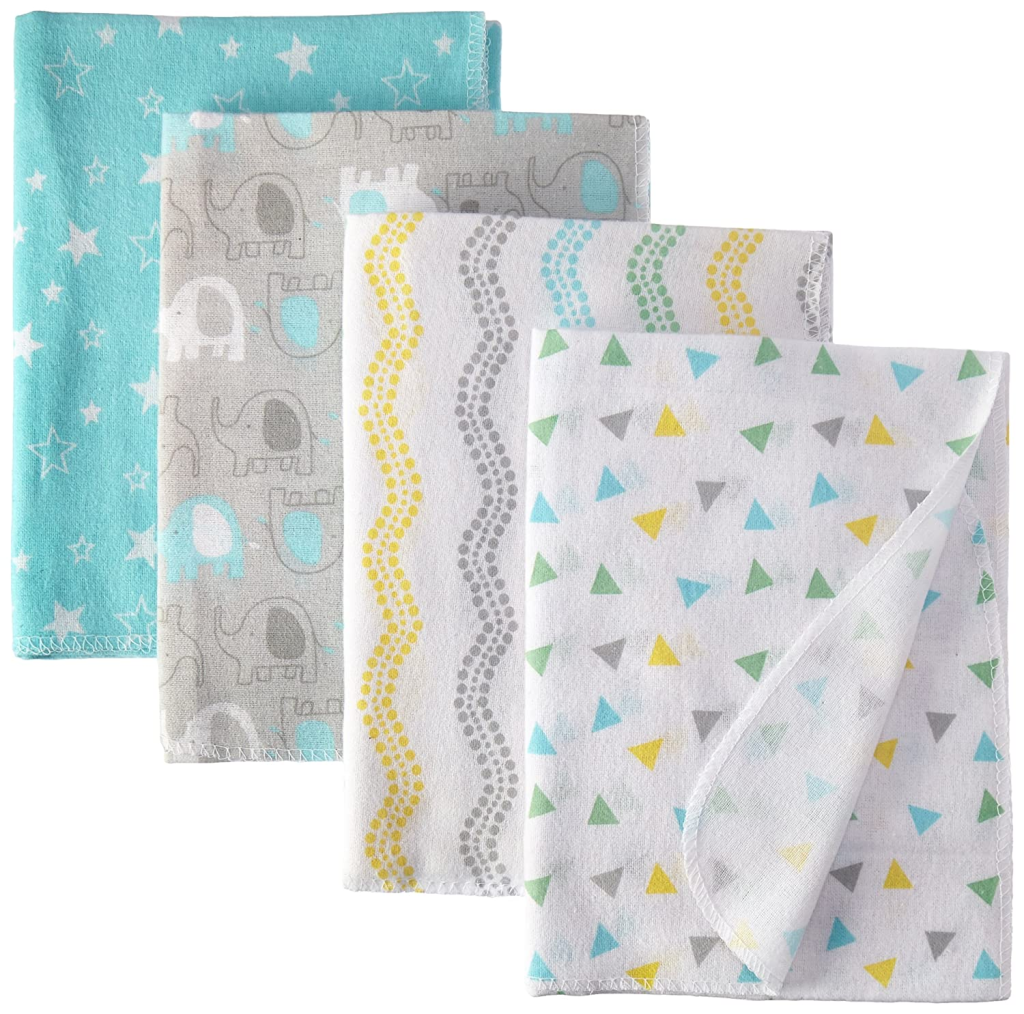 The receiving blanket is among the most adaptable and multipurpose of the varieties of baby blankets. But it is also the most expensive. These basic and light blankets, which normally reach around one square yard in size, can be used for a variety of tasks. A baby receiving wrap can be used in a variety of ways. This versatile piece of clothing is used to set the baby flat on the ground or in an uncomfortable environment, to act as a barrier separating the baby and the outside realm, to wrap, to catch slobber and saliva, and just as well for any purpose.
Sleep Sack
When it comes to baby blankets, sleep sacks are a relatively new idea to be introduced. They are a wearable cover that the baby may snuggle up in while resting on the couch. Babies under 12 months are at a significant likelihood of developing sudden infant death syndrome (SIDS). We should avoid using ordinary blankets in baby cribs because they may become twisted or yank the covering across their heads. A result is an excellent option that is pleasant and secure and also convenient. This style of blanket is comparable to a sleeping bag, except it is designed specifically for those with small frames. Its structure aims to mitigate your child from being caught in their blanket and from covering their heads with their blanket.
Cotton Blankets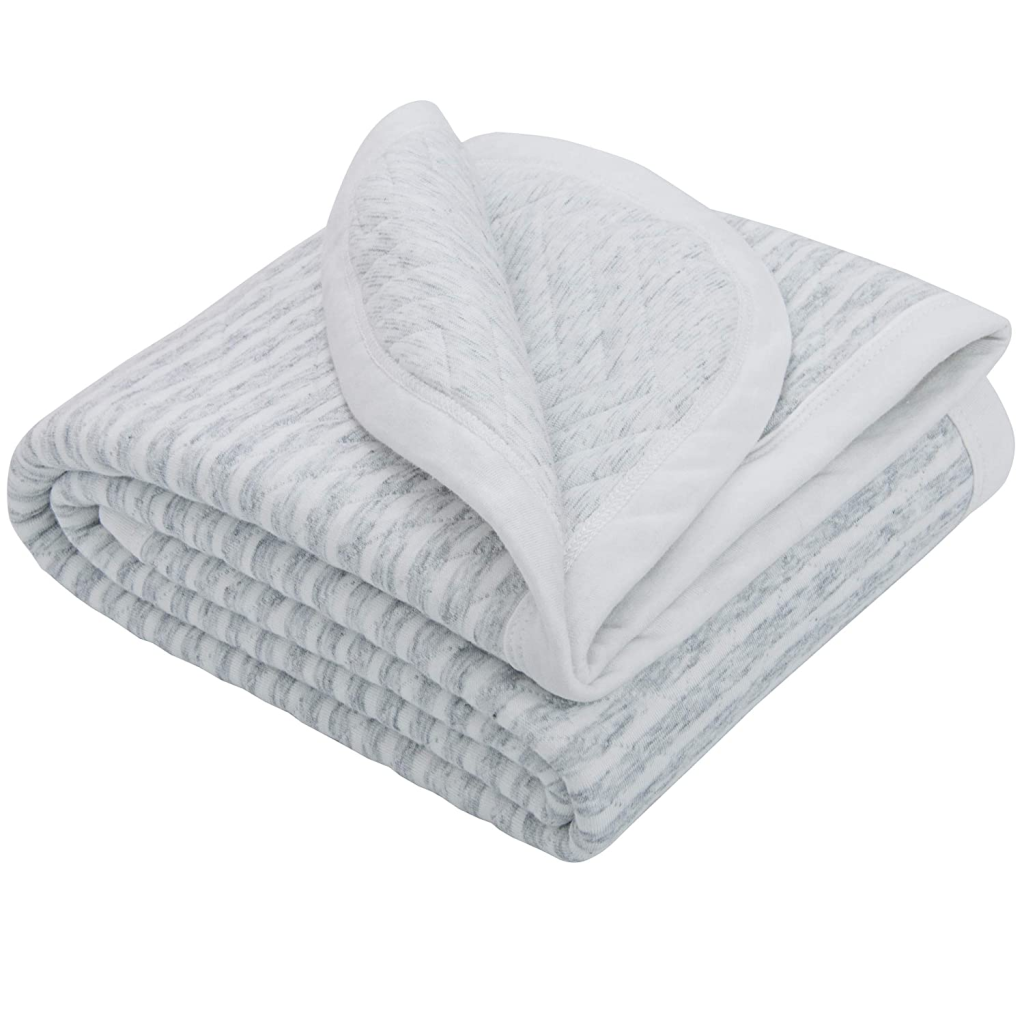 Cotton blankets are extremely comfy for the baby throughout the warmer seasons. The comfortable and fully absorbing material of this blanket is within your price range and would be well within the spending plan. It is also a durable fabric, which means that the likelihood of damage is lower than with other materials. The care and feeding of this baby blanket are simple. As a result, it may be ironed without causing further damage to the blanket. Because it is made of cotton, it can also be a perfect insulating material. As a result, whenever the climate is drier, this blanket is effective; nevertheless, once it becomes damp, it loses its thermal resistance.
Security Blanket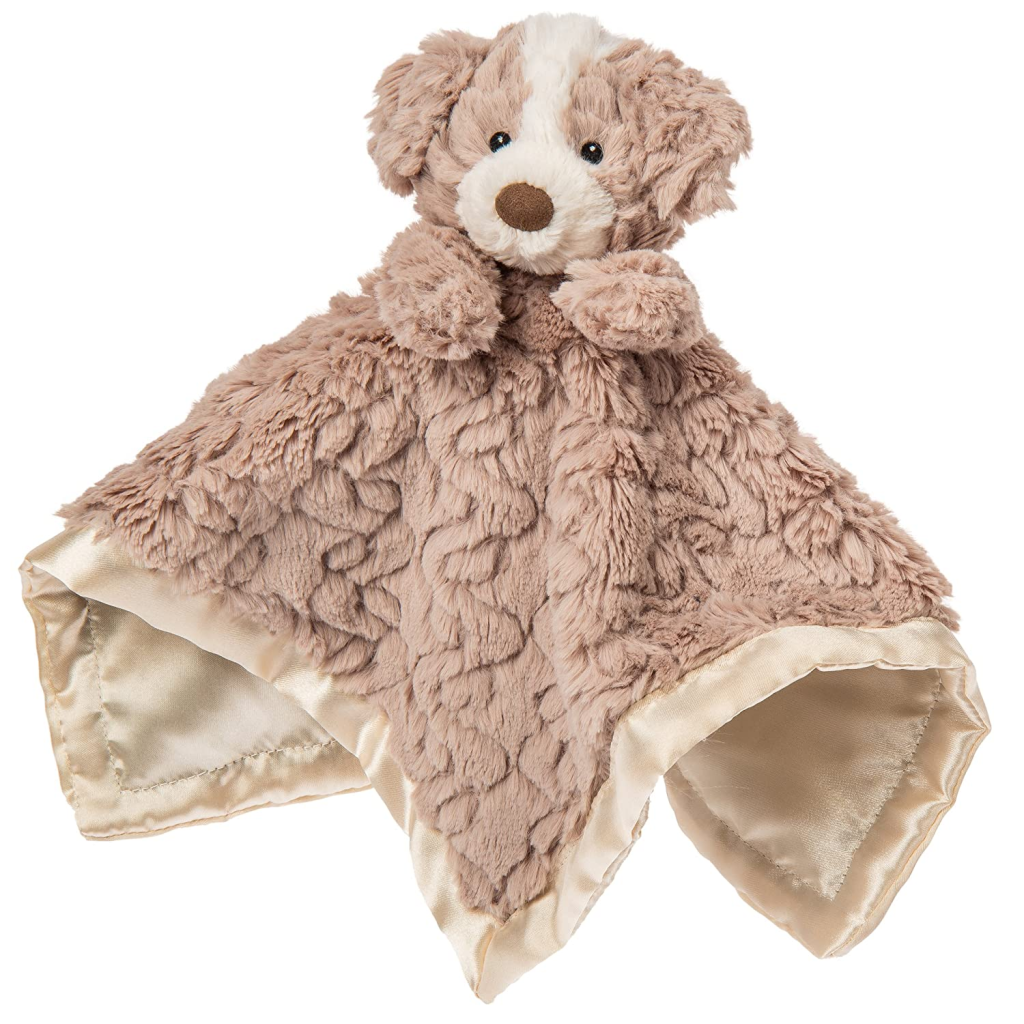 It is recommended that parents explore acquiring a security blanket for the newborn baby since they can provide a type of consolation for the child. The majority of them are created from soft fluffy or fleece material, while some of them are even tied to a cuddly toy. However, they ought to be sturdy because toddlers prefer to cling on to them and carry them around with them well into the baby years. Because these are the covers that folks prefer to keep for the rest of their life as a memento of their infancy, you might consider obtaining customized baby security blankets so that they will become even more special once the baby grows up and leaves the nest.
Crib Blanket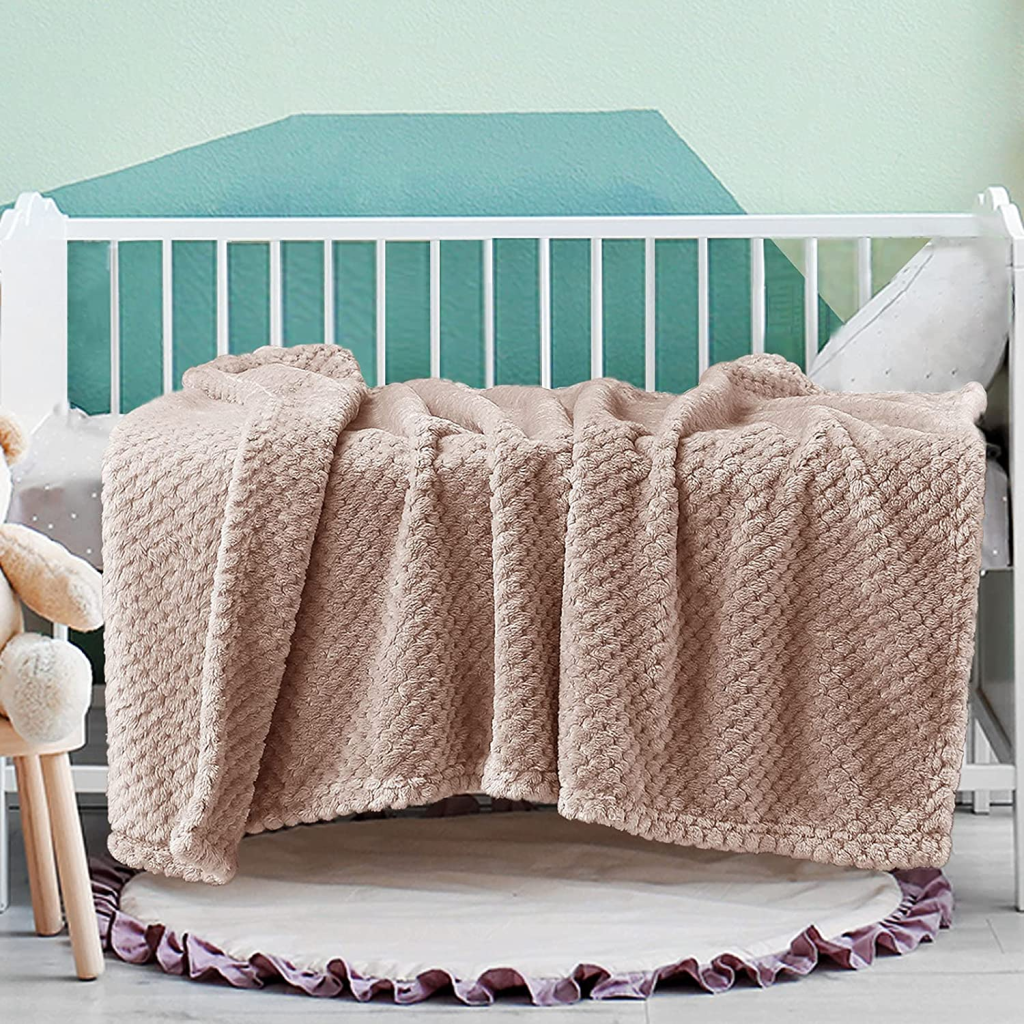 There are several different sorts of baby blankets on sale in the marketplace, like swaddling blankets, wraps, and crib bed bundles, that are the final blankets to seek for. Baby blankets have evolved significantly, so make sure to buy crib bedding that is first and foremost secure and relaxed, followed by a stylish design. Today's modern extensive selection means that it is not necessary to compromise on any of these traits. One must never leave a hanging blanket in a crib while the baby is sleeping because how it compromises their safety. 
Finally, whether selecting blankets for your newborn or as a present for a soon-to-be mom, bear in mind the intent for which they will be used and purchase as needed to meet that need. When you consider the enormous variety of options accessible nowadays, there really is no explanation why you cannot have precisely everything you want. 
Brain Stimulation Blankets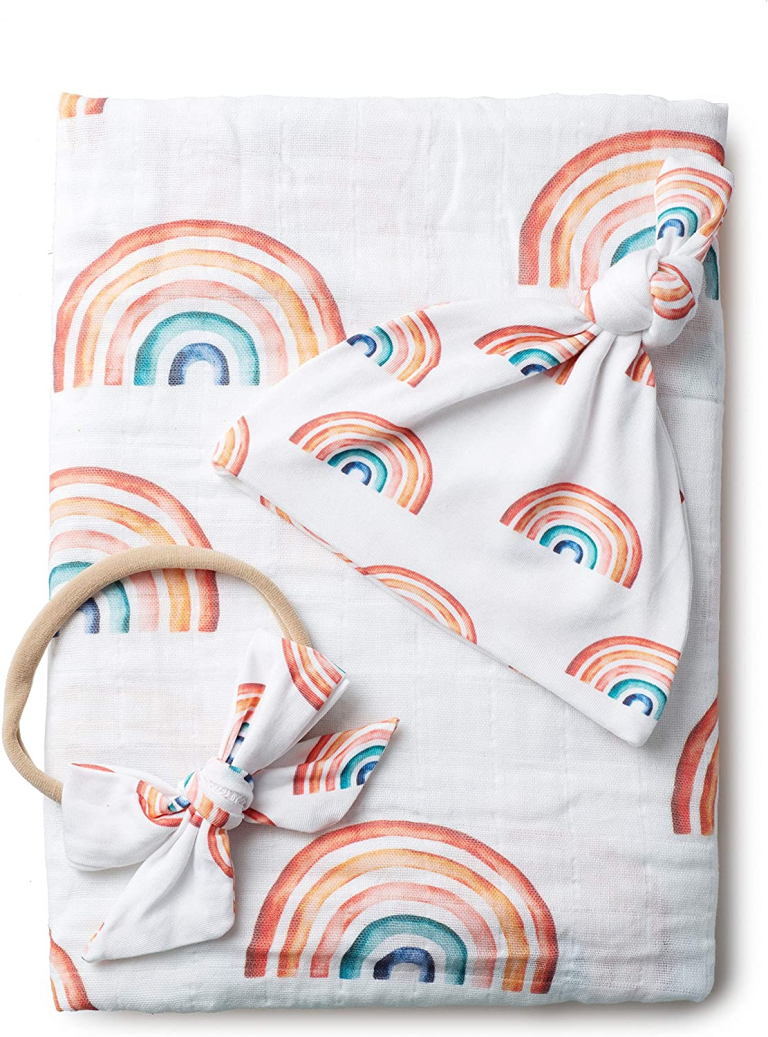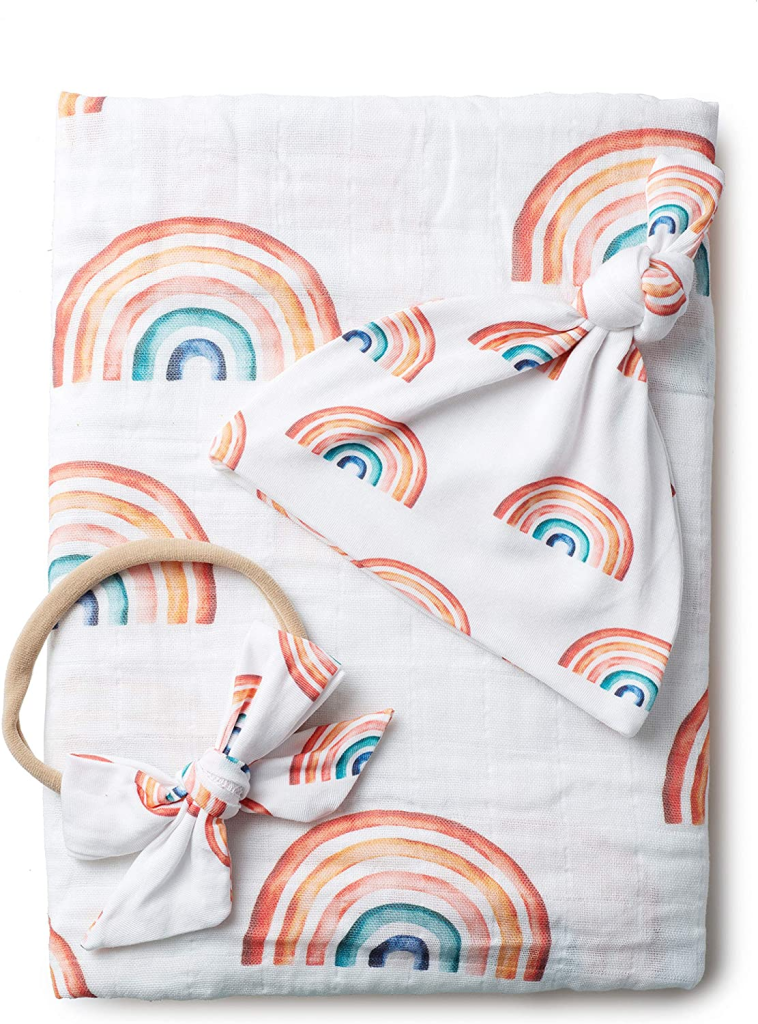 This isn't any kind of unusual blanket, to be honest. When choosing a blanket for a baby, all that is required is an understanding of the importance of finding a comfortable fabric for the blanket that contains fascinating patterns such as animals or letters of the alphabet for the baby. Children have a habit to drag items everywhere with them as they explore, which can be very frustrating for parents. The small hobbies that kids engage in helping to stimulate their neurodevelopment, which is extremely beneficial in the latter stages of development. As a result, the blanket serves as a teaching tool as well.
Flannel Blankets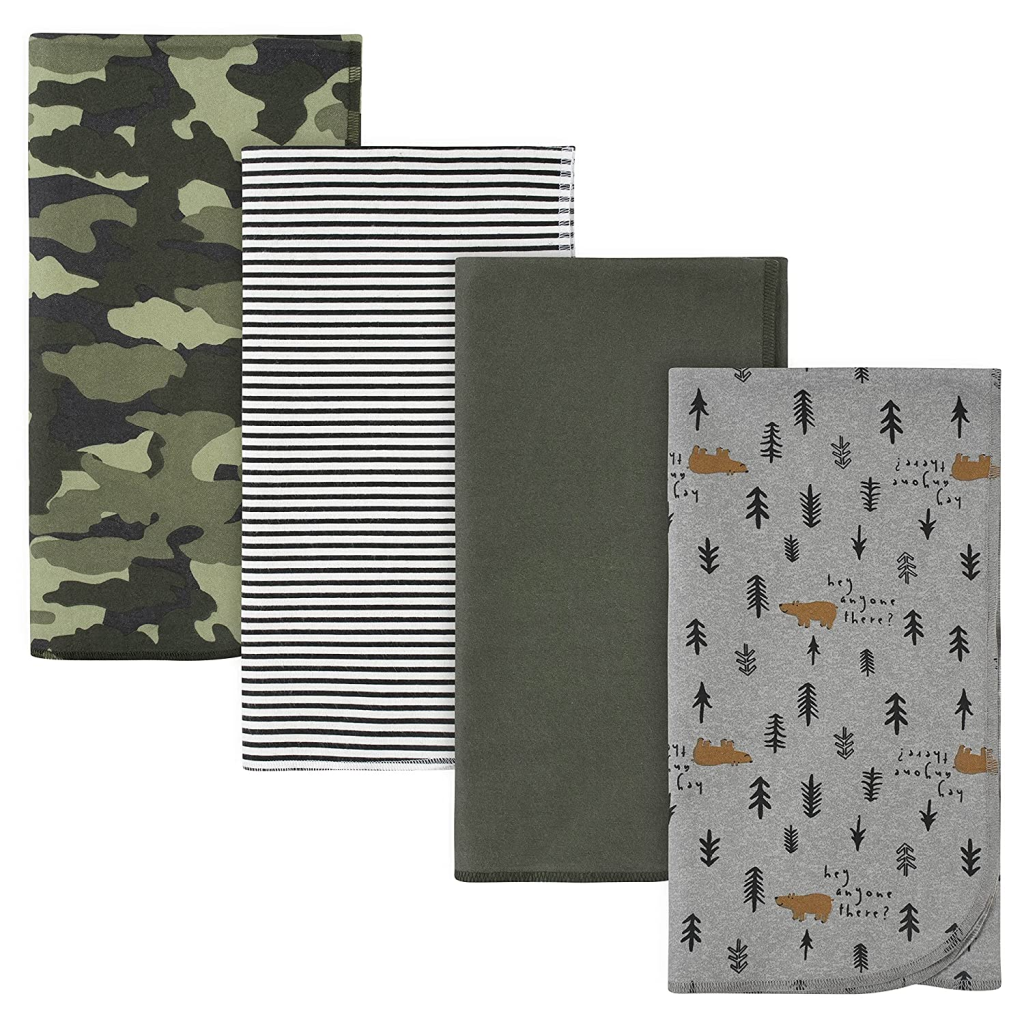 This is a sort of baby blanket that is composed of cotton and silk and is intended for newborns. Flannels are well-known for being brightly colored and featuring eye-catching designs. Cotton and silk are used extensively in the construction of these wraps. Though if you're seeking an item that has a good blend of appearance and convenience for your baby, this is definitely a must-have. 
What is the Standard Size of a Baby Blanket? 
Following your selection from among the various sorts of baby blankets, you'll need to decide on the most accurate measurement. As a result, what size must a baby blanket be? The dimensions of the blanket would be determined by the function for which it will be used. The size of security blankets can vary, with most being approximately 10 square inches in area, however, some newborns may desire a bigger cover. 
Receiving blankets, in addition, can have a surface area of up to 40 square inches. The majority of baby blankets fall somewhere in the middle. In the event that you intend to use the blankets to protect yourself and your baby when breastfeeding, you should consider purchasing an extra-large size cover. If you intend to use it for swaddling, the length will be determined by the dimensions of your child. 
A good rule of thumb is to keep a range of different-sized blankets available just in case something unexpected happens to you. The blanket grows larger in tandem with the baby. Older infants and kids will utilize blankets that are a little larger than the size of their cribs or bedding. The dimensions of smaller covers are 40 x 55 inches, and the dimensions of bigger covers are 65 x 85 inches.
When is it the Right Time to Allow the Baby to Sleep in Blankets? 
Given the frequency with which we see photographs of lovely snoozing newborns wrapped in warm blankets, it's only logical to assume this is the way that things must be for them. Although the American Academy of Pediatrics advises that babies sleep with covers once they are at most 12 months old, they do not advocate this practice. Prior to actually letting your infant nap with a cover, you should check to see that they have sufficient arm and leg motion to securely push away the cover if necessary.
That does not imply that you should discard all of your child's covers or that you must refrain from giving baby blankets as presents in the future. Even if they're not napping, infants under the age of 12 months can use covers provided that they are closely monitored by an adult. When engaging in activities like hugging or nursing, simply ensure that the baby has enough breathing space and also that their face and mouth are not obstructed while doing so.
How Many Blankets Do You Need for the Baby? 
One will always need a baby blanket available and having one is not the best way to go. It is essential to have spares of just about everything. Getting additional blankets on hand for covers that a baby needs on a daily basis, such as swaddling blankets and cuddle blankets, is often a smart idea. Even so, for blankets that aren't required on a daily basis, getting a couple on the side is sufficient.