How Big is a Baby Blanket?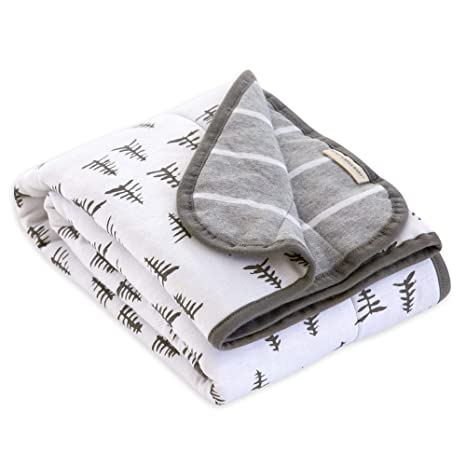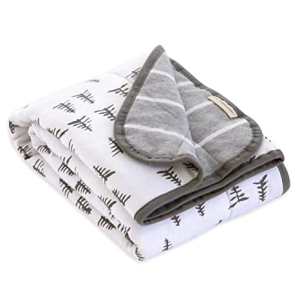 The joy of having a baby comes along with undeniable excitement. From buying baby bottles to cribs, the baby's needs should come first above everything else. Their comfort should be the top priority of the parents, one of which is picking a baby blanket. Whether it be a DIY or store-bought blanket, you should be aware of the size, material, and considerations of having one. There is an appropriate size for the age of the baby and the use it is intended for. Below is a guide that you may find handy in knowing everything about baby blankets.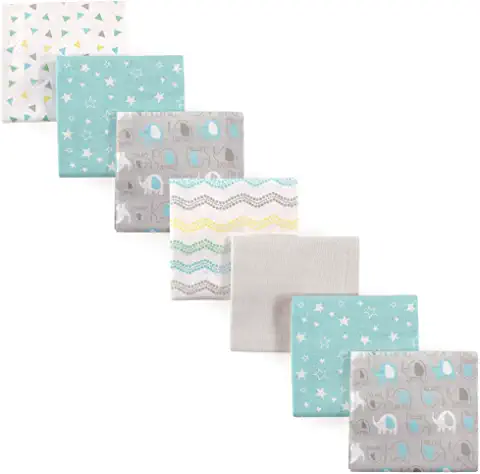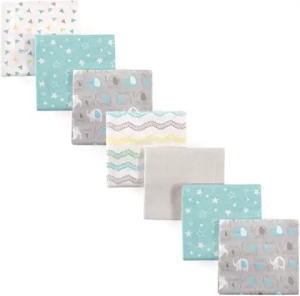 The average size for a baby blanket is approximately 34 by 46 inches to secure infants. Baby blankets are either crocheted or cut and edged to perfection providing a warm and cozy feeling to your little one. Unlike cribs, blanket sizes do not often follow the standards. That is what makes it confusing to purchase one. There is a variety of dimensions for a baby blanket but the right size depends on what taps the comfort of the baby. Blankets for the little one are often in square shape. This makes them be easier to be wrapped around the soft and cozy material.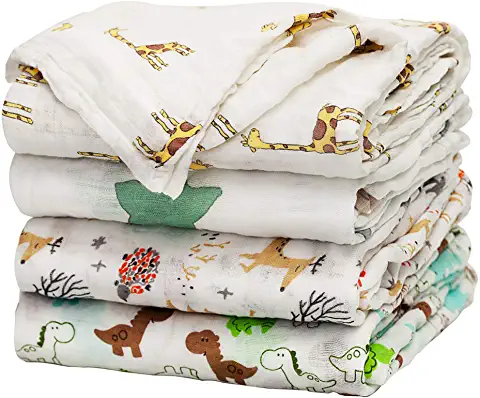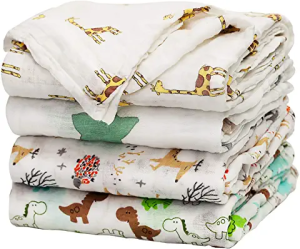 The first step in buying a blanket is knowing the size that is suitable for the age of your young one. It will help you in deciding what to get. Always remember that babies are more sensitive than toddlers and even adults. Knowing the blanket size is one of the frequently asked questions in selecting a blanket for the baby. It should be big enough to cover the entire body of the baby.
There should be adjustments in order for it to be used even after a few months of being used. On the other hand, you should also consider its travel and wash requirements. We need a blanket that is convenient to bring wherever you go and does not shrink even when it is washed frequently.
Receiving Blanket
The receiving blankets measure approximately 40 by 40 inches. They are made of soft and thin materials that babies find comfortable. This blanket type is often used during the season of summer to prevent the baby from feeling hot and sweaty. 
Swaddle Blanket
The average size of a swaddle blanket is 45 by 45 inches. They are often used to provide a calming and comforting feeling for a baby ideal when they are taking a nap or being held. It is made of cotton material that keeps the baby cozy and warm. Cotton may not be the material ideal for the winter season but the thickness of the material is enough to make them feel comfortable. 
Crib Blanket
Unlike the other types of baby blankets, crib blankets are rectangular in shape to perfectly first most crib compositions. The average size of a crib blanket is approximately 45 by 60 inches. Apart from being layered on the crib, it can also be used to swaddle your baby whether it be done after meals or just as a way to make them feel comfortable. 
Lovey Blanket
The average size of lovey blankets is 15 by 15 inches and often sewn with a stuffed toy. Because of the thickness of the cloth, it is not suggested for babies less than a year old. This is ideally used for babies as they sleep giving them something to hug or to make them feel warm. 
Stroller Blanket
The average size of a stroller blanket ranges from 25 to 30 inches by 30 to 40 inches. They are often in a rectangular shape in order to fit the car seat or stroller perfectly. 
Toddler Blanket
Toddler blankets are way bigger in size depending on the manufacturer. The average size is 40 by 60 inches to fit the width and height of a toddler. In some cases, manufacturers make it oversize to adjust preventing the blankets from being overgrown by the toddlers. 
What are the Different Types of Baby Blankets?
The types of baby blankets depend on the purpose and intended age. This helps in choosing the perfect blanket for your baby. We have compiled the types of baby blankets often used and ways how to maintain the quality of the material. Each baby varies in size. Thus, you need to make sure that the blanket fits the baby perfectly without compromising comfort. Blankets often come in squares or rectangles.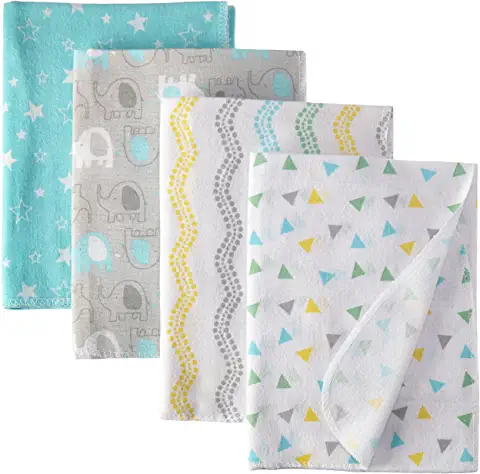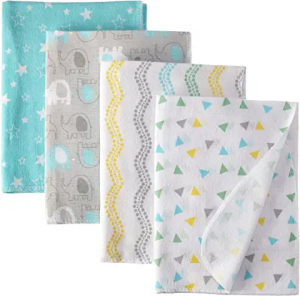 A receiving blanket is known as a multifunctional type. They often come in light material that prevents the baby from feeling discomfort. Compared to the other types of blankets, receiving blankets can be used for different activities. Whether it be laying them down on the floor, carrying the baby, tucking the baby in, or even catching drools, there are many uses that make it convenient for both the sitter and the baby.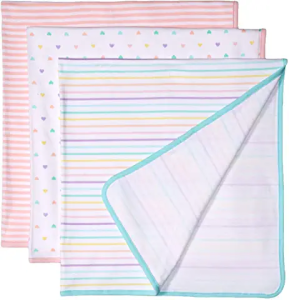 Swaddle blankets are calm, comfortable, and relaxing for the baby with the cloth surrounding its body. They come with various attachments making swaddling easier and cozier. Having a swaddle blanket makes it more convenient to change the diaper of the baby. You can just easily swaddle the upper part of the baby preventing too many movements. For newborns, a swaddle blanket comforts the baby to sleep.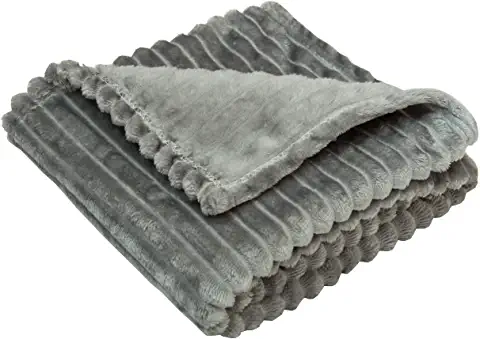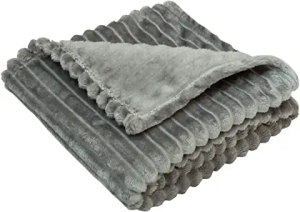 Crib blankets are another important type of blanket to look out for. They come in a variety of types that makes it convenient and comfortable for the baby to be left alone in the crib. Crib blankets come with sheets and bedding sets. Just ensure that it is secured and it should not be left alone for the possibility of choking or breathing problems. Crib blankets come in style and patterned textiles that help in the visual development of the baby.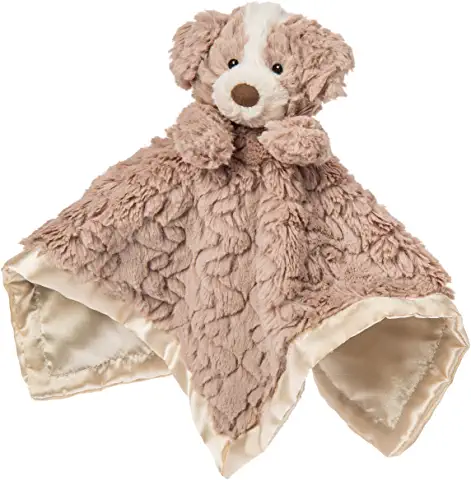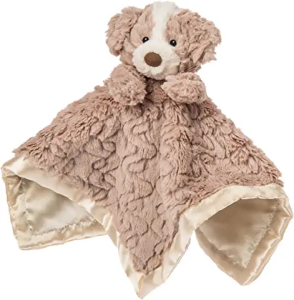 A lovey blanket is introduced during infancy but is really used 12 months and above of age. They are often used to make the baby feel comfortable and secure. They come with a stuffed toy attachment that allows the baby to squeeze and hug them. In some cases, a lovey blanket is a way of the parents bonding with the baby. We highly recommend getting the parents' scent on the fabric. It allows the baby to not be distant even when the parents are away. The scent of the mother or the father allows the baby to smell the people he feels comfortable with.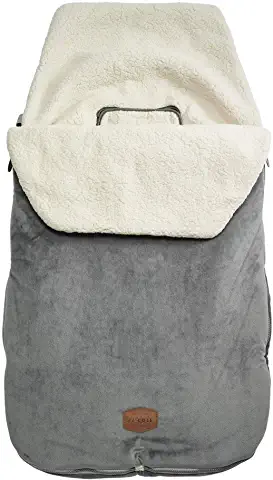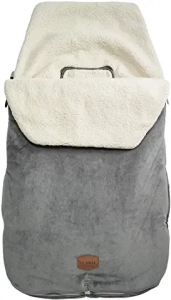 Safety is the primary concern of the parents when it comes to the little one. Newborn children are more susceptible to infection and bacteria when heading out. This is why it is highly suggested to have a stroller. There is no need to carry around the baby everywhere. This is ideal if you are walking, doing the groceries, or even having dinner outdoors. We highly recommend this type of blanket be washed immediately after use. We want to ensure that the baby is not inhaling dirt or dust jeopardizing the upper respiratory health.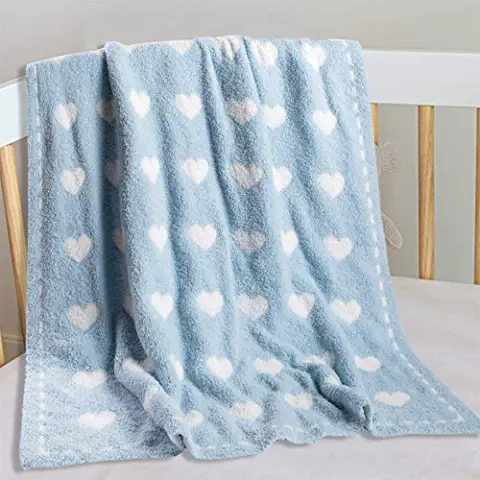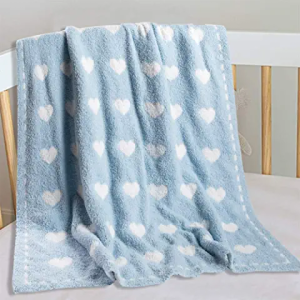 Toddler blankets are relatively larger than a blanket for newborns. They are thicker in composition to ensure that the blanket keeps the toddler warm and comfortable. Toddlers are more than 12 months of age. This means that the risk of the baby being suffocated alleviates over time since they can easily roll over and take the blanket away from their face. Toddler blankets come in a variety of designs that will help in the visual development of babies. They become more acquainted with color and shapes. It is a big help for their brain development as they age.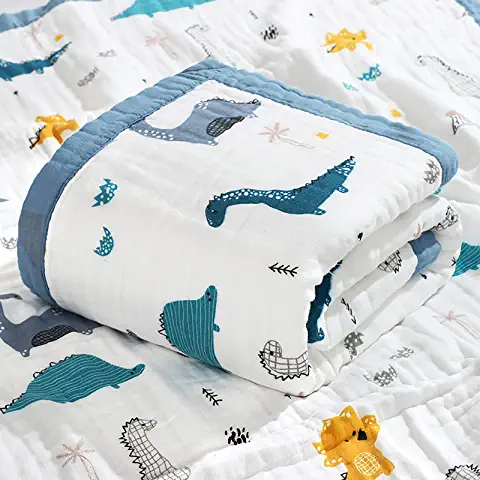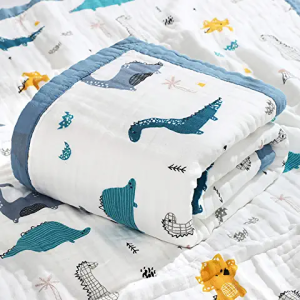 The ideal material for the blankets of the babies is wool, cotton, or even cashmere. They make excellent material for the blanket of babies. Wool fabrics are known to be composed of all-natural fibers and little amount of synthetic ones. It is also identified as moisture absorbent keeping the baby dry and warm. On the other hand, cotton is a famous material too. Being light in weight and breathable character makes it safe for the baby alleviating cases of suffocation. In addition, it is durable even when they are washed frequently. For a more expensive choice, cashmere is also an option. It is ideal for special occasions such as baptism or even birthdays. It is a luxurious fabric that is known to be amazingly soft, warm, and light in weight.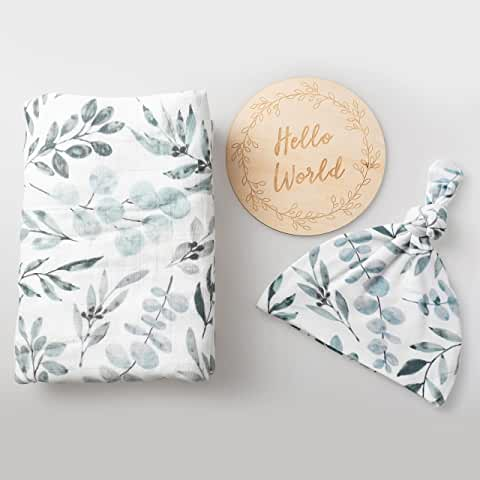 We want what is best for the baby. But, before buying the perfect blanket that will keep the baby warm and comfortable, there are factors to consider prior to purchasing one. This includes the material, style, and maintenance.
Material
The best materials for a baby blanket are wool, cashmere, and cotton. Picking the material is dependent on whether they have allergies or upper respiratory infections to look out for. Pediatricians recommend that the babies should have a blanket that they can use at all times but should not be left alone up until they are 12 months old. After this age, they are more likely to move around to keep the blanket off of their face. 
Travel-Friendly 
Moms and dads tend to have a lot on their plate are having a baby and the blanket can sometimes be compromised when it comes to being carried around. We highly suggest having a variety of blanket sizes that is friendly at home and even outdoors. Choose a material that can be easily folded or rolled up to fit the baby bag. 
Maintenance
The baby blanket's material is more sensitive compared to the blankets of adults. We highly suggest using a washing machine with a baby care setting to prevent the fibers from being ruined.