13 Bedroom Storage Ideas to Free the Space from Clutter
Designing and planning a bedroom can be challenging, especially with the ones with limited spaces. Often tagged as the most cluttered space in the household, we have scooped the storage must-haves on the internet to help you decide. Having a limited bedroom space will require you to be mindful of the furniture pieces to consider. We want to teach you furniture storage hacks that will help you maximize your sleeping sanctuary. Let us make small spaces work for you by introducing functional pieces to use the limited area you have in the smartest way possible. Thirteen bedroom storage ideas are stated and explained below to free your bedroom space from clutter. 
Wooden Cubby
Common in bedroom layouts are benches placed in front of a bed. They are often used to add seating capacity to the bedroom where they can sit or lounge whenever they want to watch television or have their meals. Instead of consuming the space designated only for seating, this wooden cubby will have secret storage for all your other items. This can store shoes, blankets, pillows, and it can even act as a bedroom for your pet. Since it is a flat and solid surface, you can use this as an alternative to the bedside tables that occupy space on the opposite sides of the bed. 
High Gloss Wardrobe
If you prefer one-stop-shop storage for all of your stuff, opting for a massive high-gloss wardrobe will do the trick. What we love about this storage furniture is how each sliding door is layered with glass. It does not look boring and plain. Besides, it allows the bedroom to create an illusion as if it extends to the wardrobe. More than just your clothes, the wardrobe can also store your blankets, essentials, gadgets, and other stuff except for shoes. Shoes can be too sensitive considering their material composition. Everything you own can be placed in this wardrobe. There is room for the clothes to be hung or folded. Additional layers of indoor shelves are placed to house your shirts and blankets too. 
Storage Bench
If you want to conceal your storage furniture in your bedroom, using this storage bench will do the trick. This piece is often found in T layout bedrooms with it placed in front of the bed. Little did they know, it is disguised as a storage container where you can store your personal belongings or act as blanket storage too. Its canvas upholstery makes the design of the bench look sleek and cozy to sit on. This is perfect for those who are trying to maximize their space since it is slightly narrowed and gives you enough room to store your belongings. 
Mobile Track Storage
Often considered a problem by some is to where to hang their clothes or store their shoes before or after using them. There are people who prefer to prepare their choice of clothes at night before dressing up in the morning. This gives them the feel of confidence prior to the clothes being worn. This mobile track storage will be a great help. For some, having a rack after laundry may seem essential too. The clothes may not be wet but their dampness still requires them to be hung. What we love about this track storage is how multi-purpose they are. It can store your clothes, sheets, and even shoes. You no longer have to worry about making space in your wardrobe for your shoes. 
Storage Organizer
If you prefer a dresser type of storage for all the other essential items you have to keep in your bedroom, this storage organizer will save you from trouble. Being medium in size makes it suitable to be placed next to your bed. It is now time to ditch the traditional one-drawer bedside table. This one will help you store more items and keep them in the most organized way possible. Its variating sizes will help you keep tabs on the items that you have kept in there. More than just the five-set drawer, it can also act as a table. You can place a lamp or a few books to read before going to bed. 
Glass Cabinet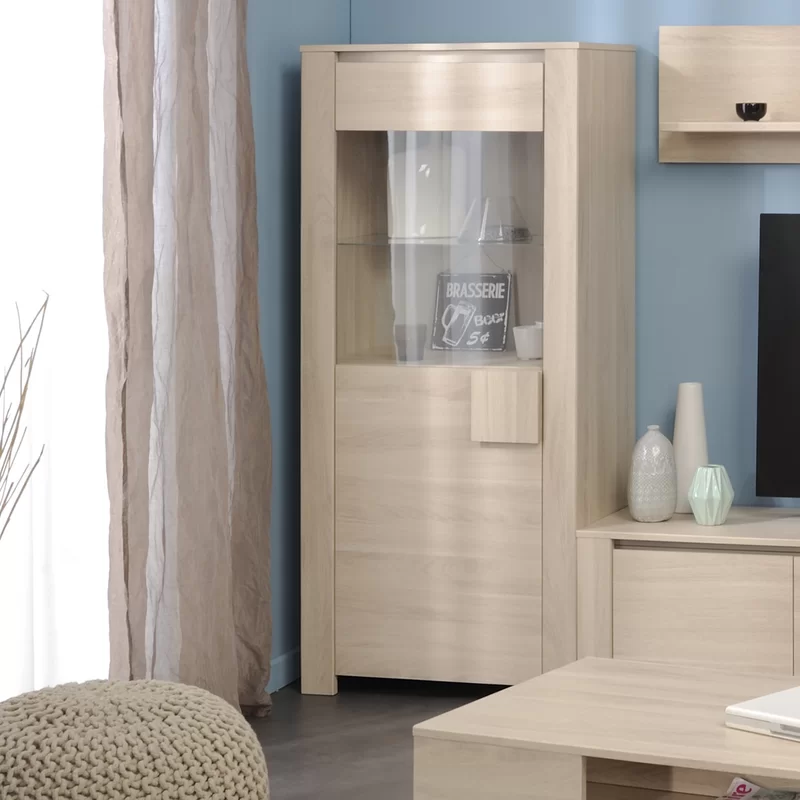 If you are more of a fan of collectibles and prefer to exhibit your collection, you would love this glass cabinet. It can be tricky to live in such a limited space if you are a collector. Apart from your collection, you have to invest in storage to maintain the quality of your items. With that in mind, having one of these glass cabinets will do the trick. They come in medium to tall lengths perfect if you have plenty of items to store. Instead of using plenty of dressers or shelves, this one will keep the items free from dust and dirt. 
Mirror Storage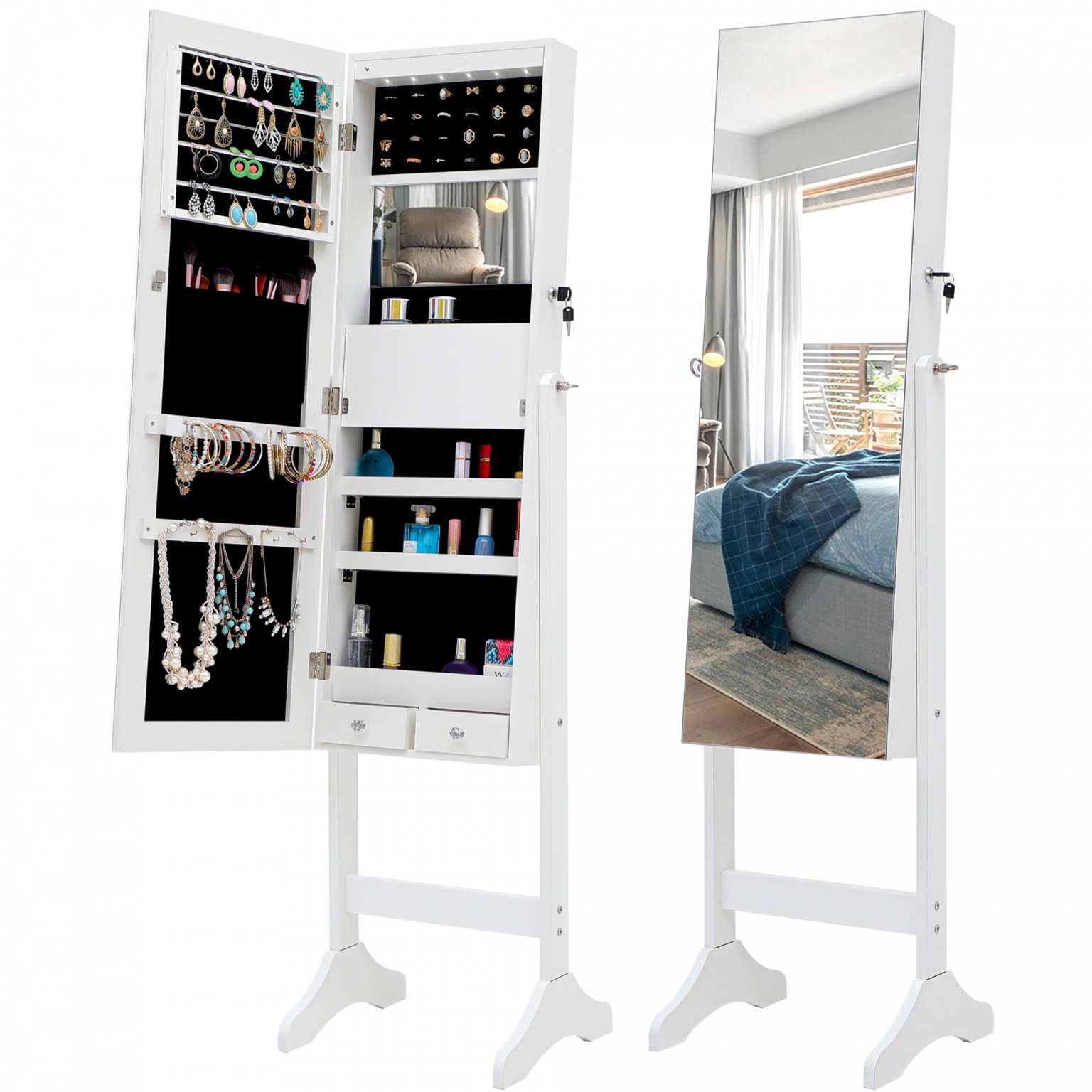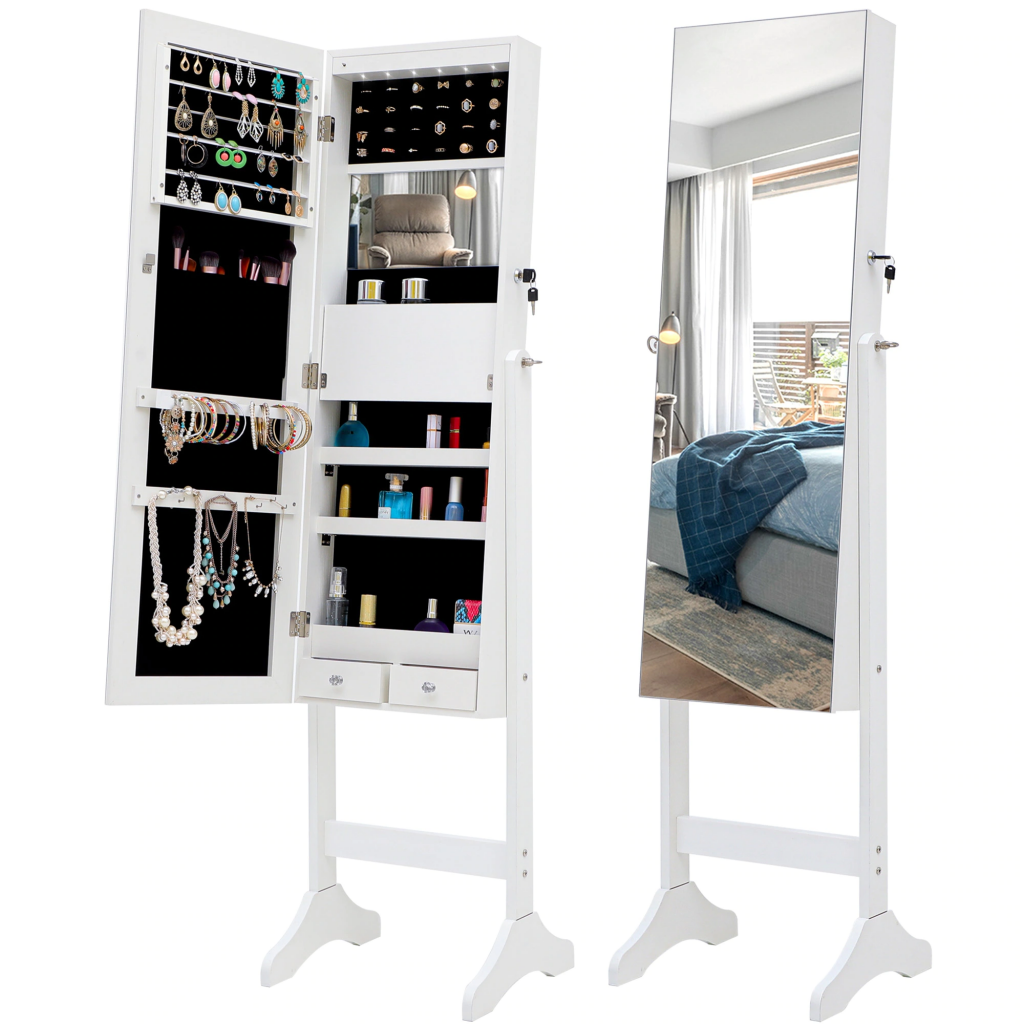 A common scenario in small bedrooms is cluttered bedside tables and dressers with some of your accessories going missing. A dual-purpose vanity cabinet and mirror will take your worries away. It is a mirror that is also a cabinet that can store your jewelry, make-up brushes, and other vanities that are too delicate to be stored in other drawers. Being stored in this type of cabinet will prevent cases of lost jewelry or cluttered tables. It has a set of racks where you can hang your earrings. If you have items that are too small, they come in two drawers too. 
Mobile Storage Center
For temporary storage, it must be taken into account that the design should be mobile for easy access and transport. This mobile storage center is your top-notch storage not just for clothing but as well as other items too. What we love about this design is it comes with curtains. Instead of having these bold heavy awnings or sliding doors, curtains are used to hide them away. This is perfect for temporary storage for the laundered clothes. With the shelving on the side, you can also use it as temporary storage for the bags and shoes you often use. The curtain frees the items from dust and requires minimal maintenance. Since it comes with wheels beneath, you do not have to worry about transporting it from one place to another. 
Chest Drawers
If you prefer multi-purpose storage that does not consume much space, a chest drawer deserves a spot in your bedroom. Considering its width and length, it can store almost anything, even shoes. You can designate one drawer for your intimates, two for your clothes, and one for your footwear. Checking out a variety of arrangement techniques online will save you the time in making space for everything you own. Instead of investing in a massive dresser or wardrobe, having a chest drawer is like having both. They are easily moved around the bedroom if you want to keep things customized every now and then. In addition, there is a space beneath where you can hide the shoes you often use. 
Locker-Like Cabinet
More than just your clothes, it is essential to make space for other items that are significant. Whether it be files, keys, vanity kit, or even office supplies, you need to have a cabinet where you run to for all of those. A one-stop shop where you can grab everything. This type of storage is tagged as complementary where everything is in it except the clothing. This sleek locker-like cabinet design will help you save space. Besides, they fit every corner of your room. Make sure that it is located within the proximity of the door. This will help you have an easy grab of whatever you need whenever you forget something. 
Drawer Wicker Bench
Benches in front or on the side of the bed are common in most interior designs. Little did they know, it comes with a store where you can house all the other items that you think will just add to the clutter of your room. This amazing wicker bench has a set of drawers you can easily pull whenever you want to get something in and out. For those who are magazine junkies, you would love to have this in your bedroom. In addition, it can also work as a blanket and pillow storage whenever they are not in use. It adds a tropical and creative touch to the bedroom design too. 
Bench Shoe Storage
One of the best must-haves in every bedroom is bench shoe storage. Some are quite invalidating how efficient having this furniture is. There is storage beneath the seat covered in a platform where you can store your blankets, socks, or whatever textiles you have. Beneath the storage is a rack for all the shoes you often use. You are no longer required to put them away in a box since they are already temporarily stored in the rack. The bench can be used to assist you while wearing your shoes or tying your laces. This gem comes in handy for those who are having some trouble bending down. 
Bench Foot Stool
If your bedroom is a studio type or in a compact layout, this bench foot stool will be your favorite thing to use in your space. Its uses will alleviate your worries about having a chair, table, and storage because it is a 3-in-1 gem. To prevent your bedroom from looking too cluttered, it would be best to have some storage with everything you do not always need or almost never get to use. The bench storage will allow you to store a variety of items that you think do not have enough space on your wardrobe or dresser. If you want to work on your bed, you can use this bench as a table. It transforms into a table where you can work, eat, or even do your before-bed routines.