How to Design My Bedroom? 12 Creative Design Tips
Create the perfect harmony in both aesthetic and functionality in the bedroom when it comes to designing the bedroom space. Given that it is not simple, we have produced a strategy guide for success that will allow you to design and develop a bedroom that is not only attractive and reflects your personal taste but is also functional. Ideally, the bedroom ought to be a private retreat, a haven, where you can convey yourself through your personal favorites, thoughts, and possessions. We have rounded up a list of tips to follow in order to create your ideal bedroom design. 
1. Assess the Bedroom Space
In almost any assessment about how to design a bedroom, the arrangement of the space is critical; therefore, start with the room's dimensions – this is especially notable when considering compact bedroom plans. In addition to the accessible floor space, you should consider whether the building's general structure and characteristics, such as nooks, provide any difficulties. a. Working with a sloped ceiling and having a good elevation, in general, are other essential factors in choosing a workspace.
The dimensions of the bedroom are, without a doubt, important. Little bedrooms must have enough area to accommodate transit through the room and the installation of the necessary sleeping furnishings. If the bedroom is enormous, the furnishings are ought to be proportionate to the size of the space. However, the size of the space, especially if it is compact, will have an impact on the decisions you make for things like design, flooring, and interior decorations.
2. Choose an Interesting Color Palette 
Color combinations that are bright and airy will give the impression of far more openness, while warmer color combinations or even gloomy tones will help to soften up the atmosphere that is oriented in the North.
When it comes to establishing the ambiance in the house, color is a highly significant consideration. Therefore, painting the bedroom seems to be one of the initial priorities when constructing a bedroom – and that should certainly be the first task to do before transferring all of the furnishings into the new space.
It is important to choose the right shades and colors for the bedroom so that you would maximize natural daylight in the space and guarantee that the color preferences encourage comfort and relaxation instead of mentally fatiguing you at night.
3. Invest in the Bed
In contemplating how to design a bedroom, the bed is the central focus and should be proportionate to both the inhabitants and the room. It ought to be at least 10 to 15 cm wider than the tallest sleeper's length, and a pair must be capable of lying comfortably with their arms underneath their heads with their elbows extended.
If you're looking for conventional bedroom concepts, wooden or metal framework beds seem to be the ideal fit, while cushioned beds are quite a fashionable contemporary option with a smooth surface. A canopy or four-poster bed will attract visual impact to rooms with a great deal of height. There are several conventional and contemporary styles to choose from.
Purchasing a bed is more than simply purchasing an attractive bed frame. Instead of that, choose a bed frame that is most appropriate for your preferences. For instance, do you have limited storage capacity in the room and therefore would gain an advantage from a mattress with constructed compartments, a bed that rises up to expose secret storage underneath, or a bed with headboard storage? 
4. Layer Luxurious-Looking Linens
Also crucial is having fresh, high-quality bed linens. Linen sheets with at least 300 thread count and linen sheeting that clearly reveals its production origins will last longer, so make the investment. For those who don't have the chance or do not want to straighten their sheets, linen is an excellent alternative. Decorate the bedroom with opulent textiles to make it feel like a sumptuous retreat. Luxurious linens are the best way to make a bedroom seem cozy. Purchase linens made from 100% cotton or linen with a thread count of at least 300 and above. Sending your bedding to the launderette for expert laundering and ironing will make them feel as though they belong to a five-star hotel without breaking the bank.
5. Dress the Windows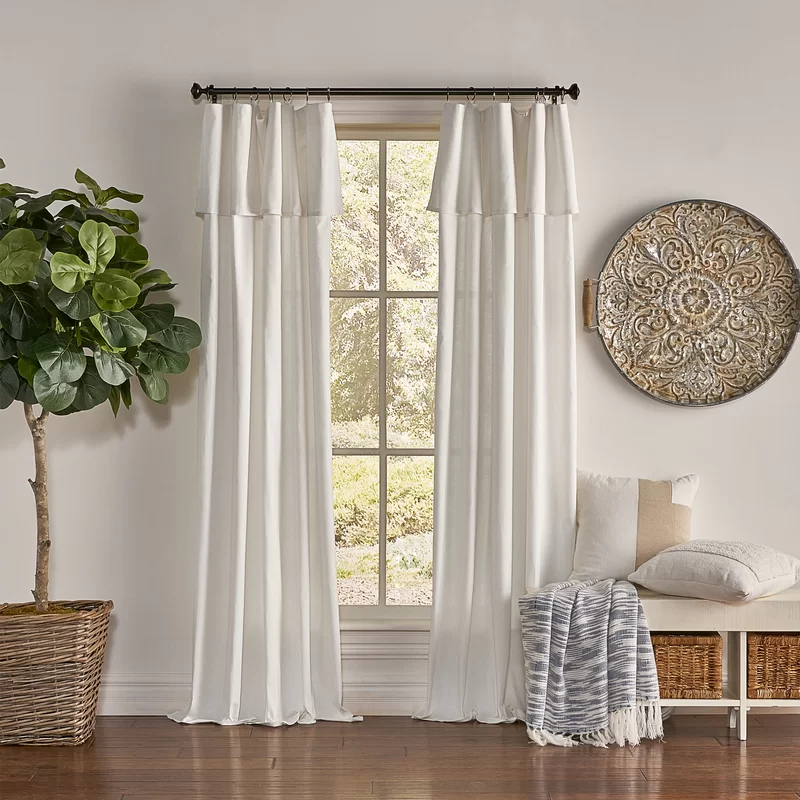 Throughout the day, you would want to optimize the amount of natural light and ventilation that enters the bedroom. It's a delicate balancing act, but at nighttime, you need the area to become as dark as necessary. For a bedroom, we advise a light, flowy drape accented with a black-out blind. Blinds are a fantastic alternative because you can control how often light reaches the space, but unfortunately, they can be pricey. For a much more sophisticated look, we suggest going the entire length and hanging the curtains somewhat more elevated than the window's frame. Shortened drapes are a thing of the past; they look shabby and constrict a window's view. Rather, use floor-to-ceiling draperies to ensure there were no voids.
6. Spice Up the Floors
Because you put your feet on the bedroom floors every day, ultimate comfort is an essential characteristic to still have. Carpeting will supply it for the entire room, and it may be the preferred option for this purpose as well. Because the bedroom has less walking activity than some other parts of the house, it is acceptable to use softer carpeting materials here than in most of the house.
Because flatness will not be a problem, you might also like to choose a higher stack than you might normally use in a lounge room. For a softer texture, look for Saxony or plush, and for a luxurious feel, choose woolen fabrics. A bedroom's wood floors introduce the wonders of nature into the area, and it is a preferable option to carpeted flooring for the room. Nevertheless, because it is not very chilly ground, combining it with a shag rug underneath the bed is recommended for the most ease foot when getting out of the mattress.
7. Establish Furniture Scale
Begin by creating a layout and a scaled sketch of the area before you begin shopping for bedroom furnishings. Everything must be designed to complement the space in which it is placed, and this is especially the case for furniture pieces. If you have a small-sized bedroom, avoid opting for a hefty, giant bed and wardrobe. If your ceilings seem to be particularly high, a tall headrest will aid in visually knocking it down to scale. If the room is spacious, ensure that the furniture pieces you chose. Place an ottoman at the edge of the bed, or just another sitting piece of furniture. If the furniture items and decorations are too little, they will appear out of place in a huge bedroom.
8. Accentuate with Storage Pieces
Bedroom organization alternatives must be both visually appealing and useful. When it comes to bedroom storage, explore combining different types of storage areas, specifically if you have a bunch of things that require sorting and organizing – and enough area for a range of storage containers. A bedroom storage cluster might be purchased, which includes bedside cupboards that match the cabinets and frame in addition to the bedroom storage trunk to provide you with the most storage space possible.
9. Add Flavor to the Walls
Don't overlook the design of the walls, folks! It is possible to provide a significant and immediate impression on the design aesthetic of the room by decorating, adding wallpaper, or displaying paintings on the walls. Art must express your specific interests and abilities, and it should be able to be exhibited in a distinctive manner. Review the idea of a gallery wall, that can be added to at any time. Frame treasured postcards, acquire unique products from the local artisans, and print special images in monochromatic to add to the collection. Choose panels with a consistent design, ranging from minimalist black to extravagant golden antiquated styles. Adding platforms and assembling a selection that can be displayed both leaning and hanging is a low-cost approach to showcase items as well.
10. Maximize Natural Lighting 
Whatever the size of the bedroom is, blocking out natural daylight with black curtains or heavy furnishings will make it feel even smaller. Minimize this by placing furnishings within distance from the windows and doors and using lightweight curtains when feasible to block off the sunlight. 
11. Attach a Mirror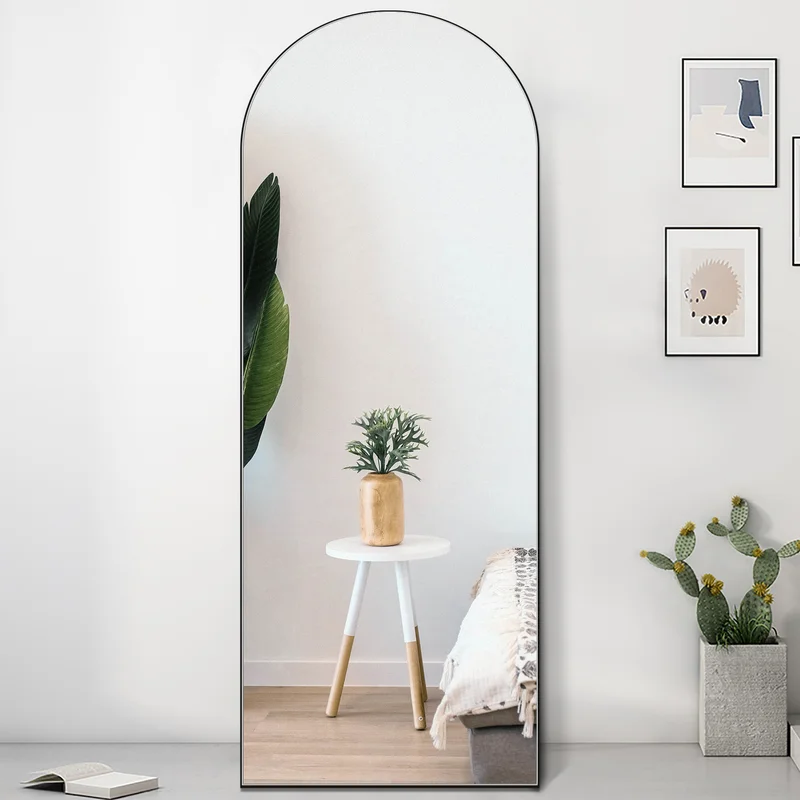 Everybody is aware that enormous mirrors have the ability to create an illusion of expanding a room, but have you considered that the placement of the mirror is just as important? Vast surface mirrors should be placed across or near natural daylight sources in order to enable the sunlight to reflect throughout the entire room.
12. Introduce Stylish Lighting Options
Light is a critical feature in any area but is particularly necessary if you are looking to create an appealing and peaceful ambiance the same as a bedroom. For a significant update, glance at the bedroom lighting. This could be as minimalist as changing out the light source coverings and you can simply replace your nightstand lighting totally with exquisite wall sconces. Artificial lighting illuminates the entire space, compact lighting can target lighting for reading as well as other pursuits, and accent lighting assists to bathe the surfaces in subtle brightness. To concentrate on the reading light where you really need it most, utilize a reading light with an adjustable shaft. Every light is ought to be changeable with a controller.