15 Practical Ways to Remodel a Formal Living Room
A formal living room is typically used during special occasions or family gatherings. During holidays or when families and friends have reunions, this is a place for everyone to gather around and catch up. 
However, when the party's over, the living area usually remains empty and useless. Over time, it will just be an idle area in the house, until the next family gathering is scheduled. So, to be able to maximize all the areas in your home, why not consider turning your formal living room into a living space that's more practical and serviceable? 
Listed below are some room alternatives on how to make a formal living room more usable. 
Family Room 
Image from: creativetonic (IG)
Instead of keeping the formal living room which is often left neglected unless guests are over, why not turn it into a living space where your family can bond with each other. A family room is a more relaxed form of the living room where everyone can hang out and enjoy. 
Some families often refer to a family room as their TV room because this is where they usually spend a lot of time together watching television and films. Make the room more casual by placing lots of throw pillows and blankets on the couch. You can also pick up some decor, put up family photos on the wall, and display little souvenirs that your family got during your trips. Create a focal point by using an interesting coffee table right at the center. Transform it into a place where you and your kids would enjoy spending some family time. 
Library Room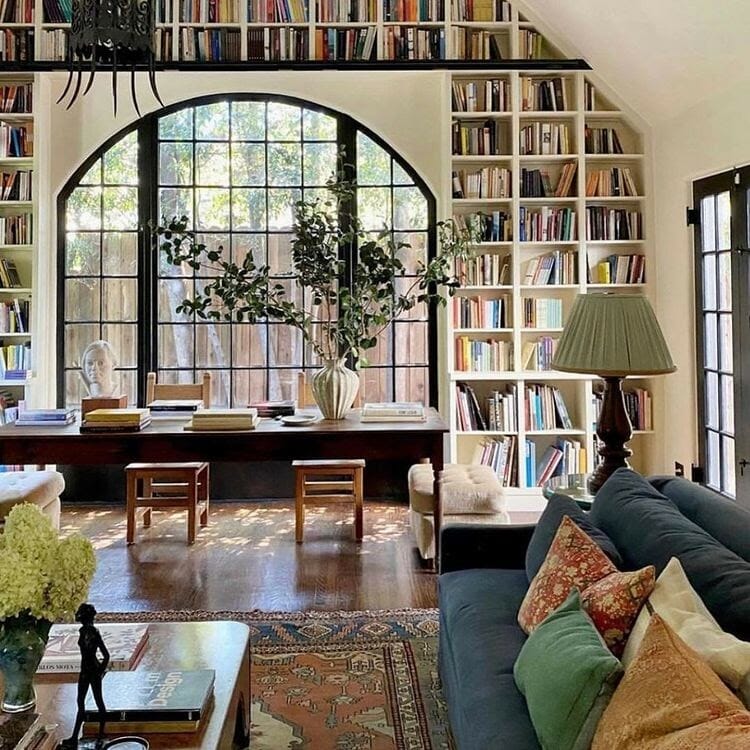 One way to make use of your formal living room is to convert it into your very own home library. Yes, almost everything is searchable on the internet nowadays, but nothing beats the feeling of holding an actual book and turning the pages as you continue reading. 
If you love books or your family has a massive collection, then having a library would be a great way to showcase them. Aside from putting several bookcases, you can have cabinets to put some interesting decorations.  You might also need a table and chair, a reading sofa, or make a nook just by the window. Adding these few details will make the room cozy and conducive for reading. 
Home Office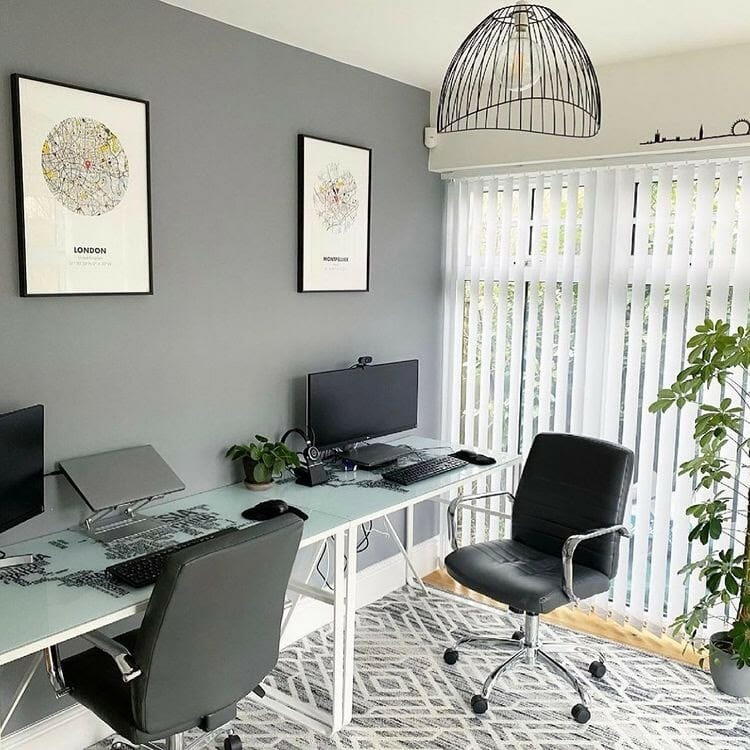 Whether you work full-time from home or someone who needs to take some work home, then converting this unused space into a home office would make more sense. Using the dinner table as a makeshift work office wouldn't be good in the long run and would only steer your focus away. It's important to have your own private space where you can do work and away from any kind of distractions – especially if you have little kids and pets around the house. 
When thinking of a home office, you need to have it clutter-free and organized. So, get shelves and cabinets to keep all your files and paperwork. You'll also need a desk and a comfortable office chair that won't strain your back even after sitting for long hours. Proper lighting is also essential for when you need to pull an all-nighter. If you want to make it more cozy, you can put a mini-fridge where you can easily access some snacks and drinks when you need to take a break. 
Extended Dining Room 
Image from: studio_m_interiors (IG)
If the formal living room is close to the dining room or kitchen, you might want to consider turning it into an extended kitchen instead. It would still be a place where people can come around and gather, but the ambiance would be more homey. 
If you often have family and friends over, a dining room would be more practical to have. You can have another dining table set up and instead of chairs, have a long bench on both sides of the table for something more laid-back. To keep this area more fun, mount a television on a corner wall to keep people entertained while they wait for food to finish cooking in the kitchen. 
Children's Playroom 
Another way to make your formal living room more useful is to turn it into a children's playroom. You can designate this place for the children in the house where they can play and make a mess – but only if they will clean up after. Furnish the place with playmats just to child-proof it. Choose a dark-colored daybed and some poofs for when they want to lay down. To make things more fun for the kids, you can paint a portion of a wall with chalk paint. So, if they're bored playing with their toys, they can practice their writing and drawing skills. A little bookshelf with their favorite books would also be a charming addition. 
Giving the kids a place of their own and setting some basic rules about tidying gives them a sense of responsibility early on. Plus, you don't have to worry about seeing their toys in every corner of the house since all of them will be placed in the playroom. 
Game Room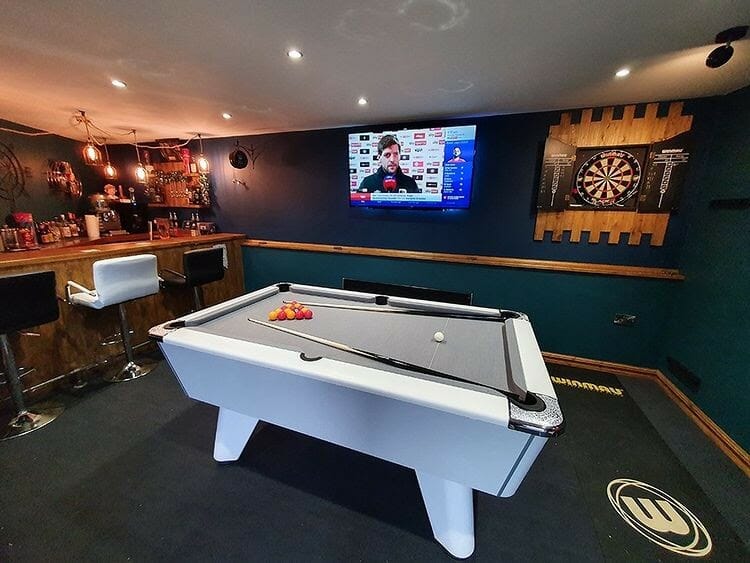 If you love having friends over for some game of pool, ping pong, darts, or any type of board game, why not change your boring formal living room into the ultimate hang-out place? It could also be a place to bond when other family members and relatives are over. 
If you can, you place a ping pong board in the middle of the room or a pool table. Have some bean bags on the floor for visitors to lounge around. A shelf or cabinet would be handy to keep all the board games tucked in one place as well as other memorabilia that you might want to put on display. Finish off the decor with some cool LED lighting. 
Movie Room 
Those who love movies would definitely love the concept of having a movie room in their home. You can play this two ways. Either you go all out or keep it basic. For a simpler alternative, you can simply mount a flatscreen TV on the wall, opposite to a comfortable couch and a few single-seaters. Put a coffee table in the center to put the remotes and snacks while watching a film. You can also decorate with an area rug and a few framed posters hung on the wall. 
For those who want to take the renovation more seriously, you need to spend a little more on this. But, if you'll end up having a small movie theatre in your home, then, why not invest? For starters, instead of a flatscreen TV, opt for a projector and aim it at a wall or a pulldown screen to give you that authentic cinema experience. You can furnish with home cinema recliner chairs instead of a regular sofa. Add a mini-fridge and a snack bar on the side to complete the whole look. Once you're finished with the room, we doubt it will ever be vacant. 
Hobby Room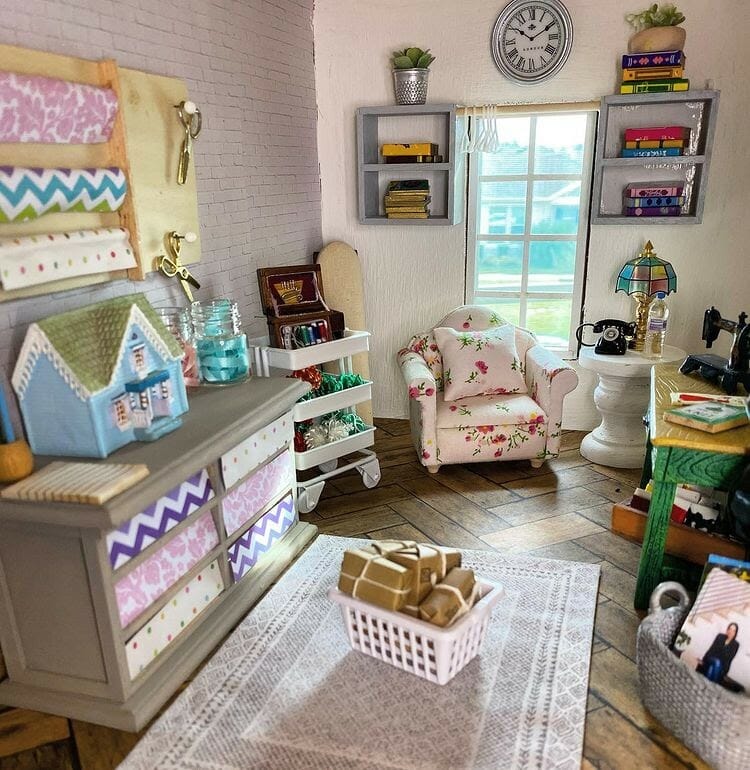 Love doing arts and crafts? Then you need a hobby or craft room. Instead of leaving your formal living room to collect dust, turn it into a place where you can hone your hobbies. Let your creative juices flow with no interruptions once you've converted the space into your very own crafts room. 
For people who do painting, sewing, or doing any kind of crafts as a job or part-time job, then having a place where you can do your projects is necessary. Having a place to store all your items and to keep them organized is a must so you don't have to be distracted by the mess. You'll also need a large working area, preferably a large wooden table, a couple of chairs, and good lighting. If you have large windows in the room, use them and allow natural light to come through. 
Home Bar 
Do you enjoy having a few drinks after a long day at work? Or perhaps you like inviting friends over for some wine night. Then, it makes sense to just update your formal living room into a home bar. You can have a custom bar countertop made or you can just work around it yourself by getting tables, a couple of shelves, or a bar cart to put all your drinks. Add some bar stools and pendant lights to make it seem like you're in a pub. 
For some added convenience, you can get a mini-fridge to store beers and other essentials to make some cocktails. An ice maker would also be helpful to have around. So, instead of going out to grab a few drinks, you can just have it in the comfort of your home. Minus the commute, the loud noise, and that awful cigarette smell. 
Workout Room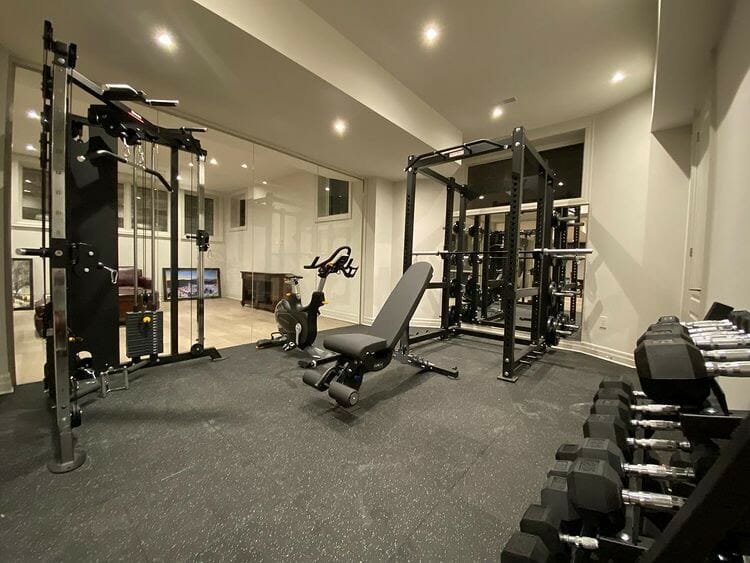 What's the point of getting an exclusive gym membership when you have an idle formal living room sitting in your home, waiting to be transformed? Moreover, if you're into fitness and working out, you can bring all your exercise equipment into the room and make it into a personal gym room. 
You can add big and bulkier workout machines little by little. But in the meantime, make do of what you already have. You can transform one wall by installing mirrors, to make space bigger and also to make sure that your form is correct whenever you do certain workout positions. Adding a music system to motivate you while working out is also a great idea. 
Having a small workout room is ideal for people who have a busy work schedule. Because, they have little time to drive to a gym, they can do a quick 15-minute workout right after they wake up in the morning or after they come home. 
Guest Room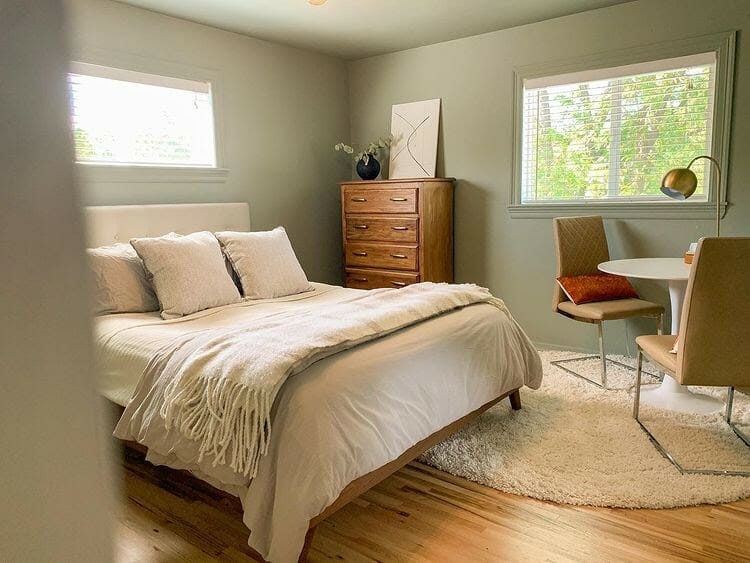 If you always have guests over, it's not ideal to have them sleep in the living room or crash into the kids' bedroom just because you don't have a spare room to offer. It's inconvenient for them and also for you since you're the one who has to tidy up all the beddings, blankets, and pillows after they've gone. 
If you have a formal living room that's sitting idle, why not turn it into a cozy guest bedroom so people have a comfortable place of their own when they need to stay overnight? If friends or relatives are visiting for a few days, you want them to feel as comfortable as possible, so having a private space for them to use  will be an excellent idea. 
You can furnish the guest bedroom with a comfortable bed or even a daybed that converts to a sofa during the daytime. Add a medium-sized closet or rack where they hang their clothes. Keep some fresh towels and toiletries that are stored in a drawer, ready for use. Your guests will surely appreciate all these small thoughtful details. 
In case, these options won't work out for you and your home, here are a couple more interesting room ideas for you: 
Breakfast nook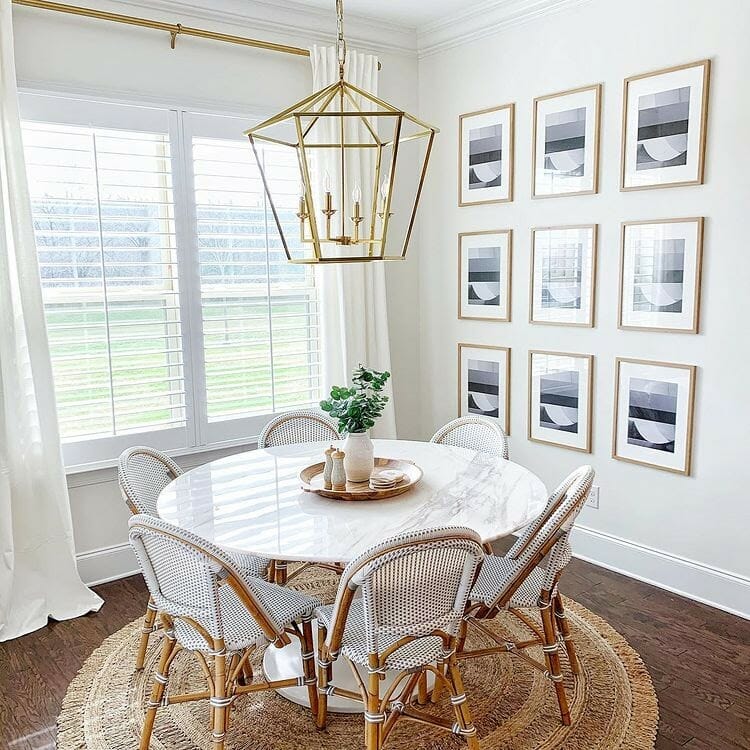 You can keep your formal living room as it is if you want but you might want to rearrange the furniture a little bit to make room for a breakfast nook. It could serve as a place for you to have your meals in the morning, especially if you don't like having them in the formal dining room.
Have your morning coffee there or your afternoon tea. You can also spend some quiet time there while reading a book and having some snacks. Make use of it some nights and use it as a dining space for an intimate dinner.
Music Room 
If you want to retain the formal living room but want to keep it more alive and interesting, you can add a musical instrument there like a guitar or a piano. If you have guests who can play a tune or two, invite them to play a song. This way, the room will have more use. 
Meditation Room
Since the formal living space will likely remain unused, you can designate a small corner to be your meditation area. If you throw in rugs and pillows, and perhaps some aromatic candles, you'll be able to find relaxation and tranquility when doing meditation or and early morning yoga. 
Sun Room or Lounge Space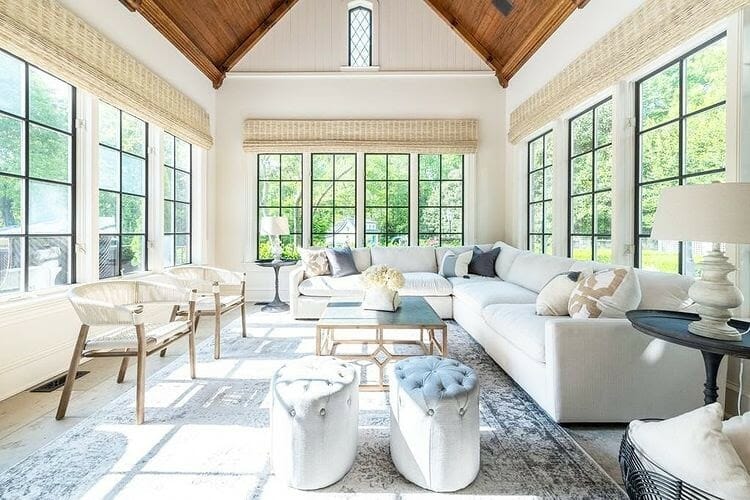 Wouldn't it be nice to have a warm and sunny living space in the house, especially around the winter months? If your formal living room has many large windows, make use of it and turn the space into a sunroom. Make the room cozier by adding a couch, some faux fur blanket, throw pillows, a coffee table, and a rustic rug.